21 June 2019
Saudi Arabia candidate World Championship Four-in-Hand 2022
The Kingdom of Saudi Arabia is one of the three candidates to host the FEI Driving World Championship Four-in-Hand 2022. This was announced by the FEI on Thursday, June 20th. The other candidates are Szilvásvárad in Hungary and Rome/Verona in Italy.
The Saudi Arabian capital city of Riyadh is in the running having put forward an all-discipline bid for 2022, as well as Pratoni del Vivaro (Rome), Elementa (Rome) & Isola della Scala (Verona).
After they hosted the World Championship for Four-in-Hand in 1984, the National Stud of Szilvásvárad would like to organize this World Championship once again on the same location.
All bids will be fully evaluated over the summer and allocation of FEI World Championships 2022 will be made at the in-person Board meeting during the FEI General Assembly in Moscow (RUS) in November this year.
The next World Championship for Four-in-Hand will take place in Kronenberg, the Netherlands, from 2nd to 6th September 2020.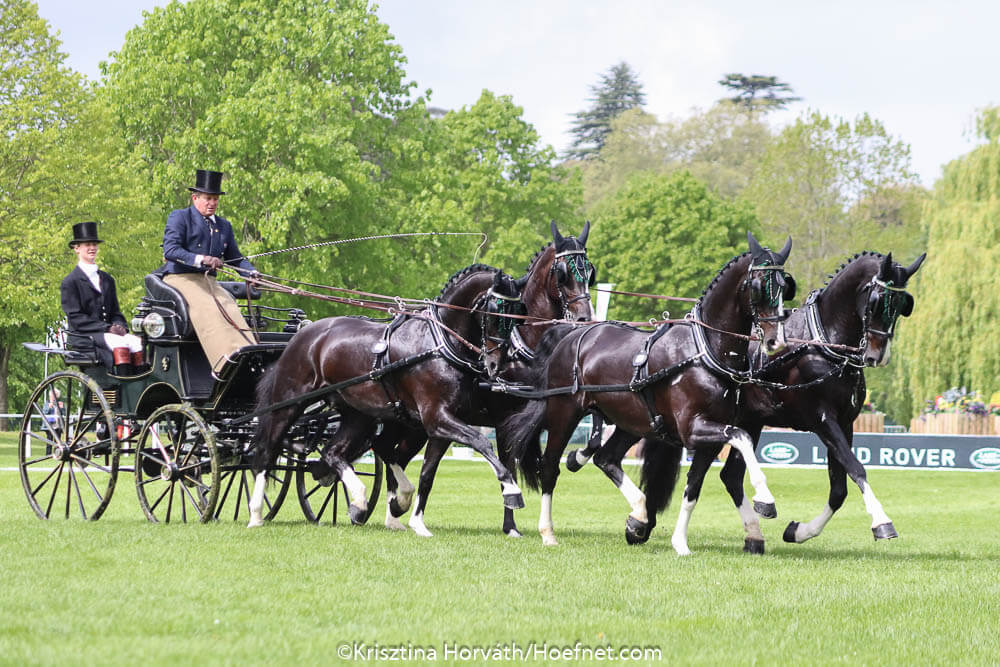 Photo:
Krisztina Horváth
Copyright reserved. Acquisition without acknowledgment and permission from info@hoefnet.nl is not allowed.