30 July 2018
German Single and Para Driving Champions Crowned and World Championship selections
After hosting the European Youth Driving Championships in 2016, Schildau in Germany was called on once again to host a major driving championship. The single horses and ponies and para drivers all competed for their respective national titles with Philipp Faißt the single horse champion, Fabian Gänshirt the single pony champion and Alexandra Röder the para driving champion.


For the single drivers Schildau was the last observation competition for the World Single Driving Championships in Kronenberg. At the close of the competition, team coach Wolfgang Lohrer announced that he was sending his golden team from two years ago in Piber: Philipp Faißt, Marlen Fallak, Claudia Lauterback and reigning World Champion Dieter Lauterbach. If a fifth starting place becomes available, Jovanca Marie Kessler will also be sent.
Single Horses
This is the third time that Philipp Faißt won the title with Ann in Time G.W. after wins in 2013 and 2014. Claudia Lauterbach won silver with her warmblood FST Velten (v. Veritas) and the bronze went also to a warmblood: FST Enfado (v. Excellent) with Jovanca Marie Kessler. This 22 year old driver is a member of the German Perspective team and edged out reigning German Champion Dieter Lauterbach. Lauterbach, who comes from Dillenburg, was third in the dressage and marathon but had three balls in the cones dropping him down to fourth place. Jens Chladek won the marathon, and drove an excellent cones moving him up to fifth place.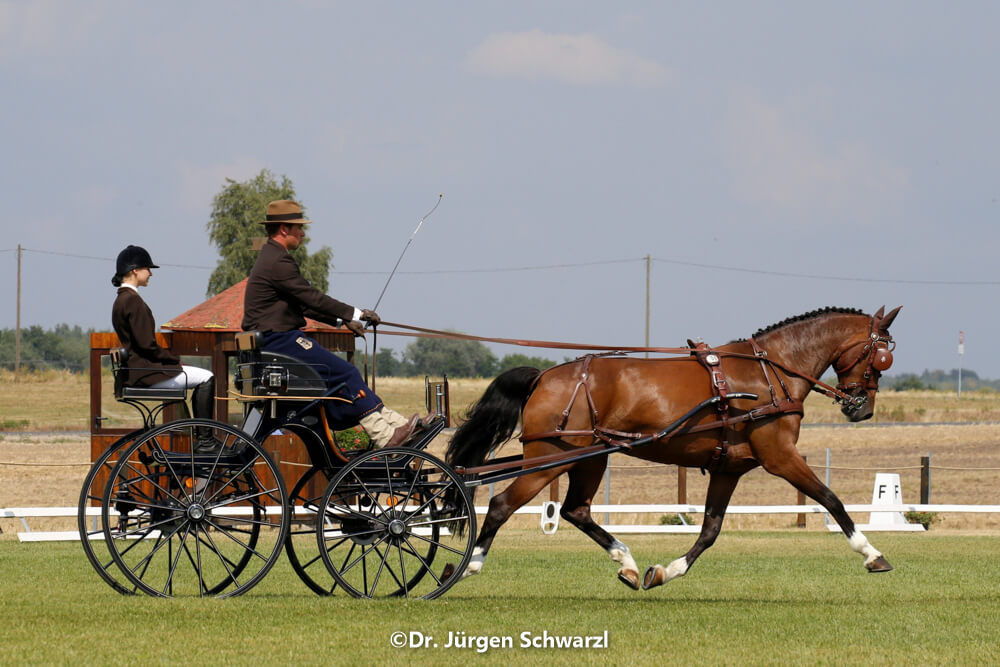 Philipp Faisst
Photo:
Dr. Jürgen Schwarzl
Single Ponies
Fabian Gänshirt and his pony David L were able to go home very happy. The member of the golden team from 2017 won the dressage and was the only combination to go double clear in cones. With a lead of more than fifteen points going into the marathon (which took place on the last day of competition) Gänshirt managed to keep his lead to 14 points ahead of Niels Grundmann who also won the silver last year. Sandra Schäfer took home bronze with her pony Carino.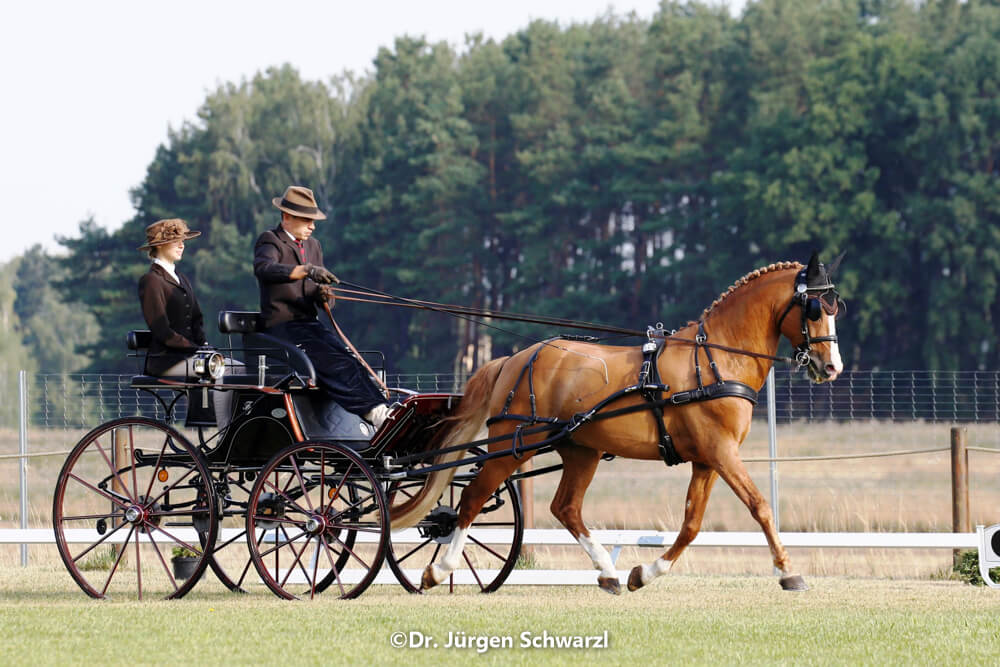 Fabian Gänshirt
Photo:
Dr. Jürgen Schwarzl
Para drivers
This was the 18th German Championship for para driving and was also a selection competition for the upcoming World Championships in Kronenberg. The results were very close and with a lead of just 0,47 points Alexandra Röder clinched the gold in front of new silver medalist Ivonne Hellenbrand. Markus Beerhues finished in third place.