3 July 2017
Schwaiganger: Three new German Pony Champions
The German pony drivers battled it out in their National Championships last weekend at the CAI2* competition in Schwaiganger. The gold medals went to single driver Katja Helpertz, pair driver Jan-Felix Pfeffer and four-in-hand driver Steffen Brauchle.
Only in the World Championship years, the German Pony Driving Championships take place at the same location. With the FEI World Pony Driving Championships in Minden coming up, the German drivers flocked to the wonderful site of the Bavarian State Stud in Schwaiganger, which was also the third observation competition for Minden.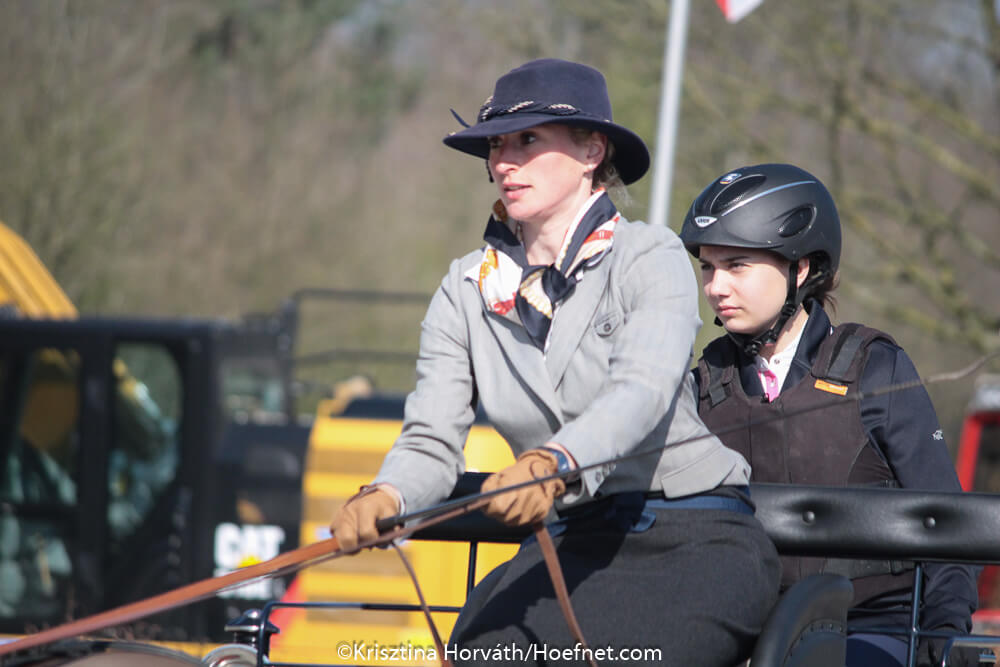 Katja Helpertz (archive)
Photo:
Krisztina Horváth
Pony Singles: Katja Helpertz ahead of Marlena Brenner
Katja Helpertz won the marathon with her Nordstern's Stoertebecker and moved up to the fourth place in the international standings, in which dressage winner Marlena Brenner was still in the lead. Helpertz put the pressure on Brenner by only adding one penalty point to her score in the final cones competition. Brenner passed the finish line with 5,78 behind her name, which resulted in a difference of only 0,58 penalty points by which Helpertz was declared the new German Champion.
Austria's Rebecca Nick won the international competition, ahead of Dutch Champion Marissa Schuiling. Helpertz finished in third place.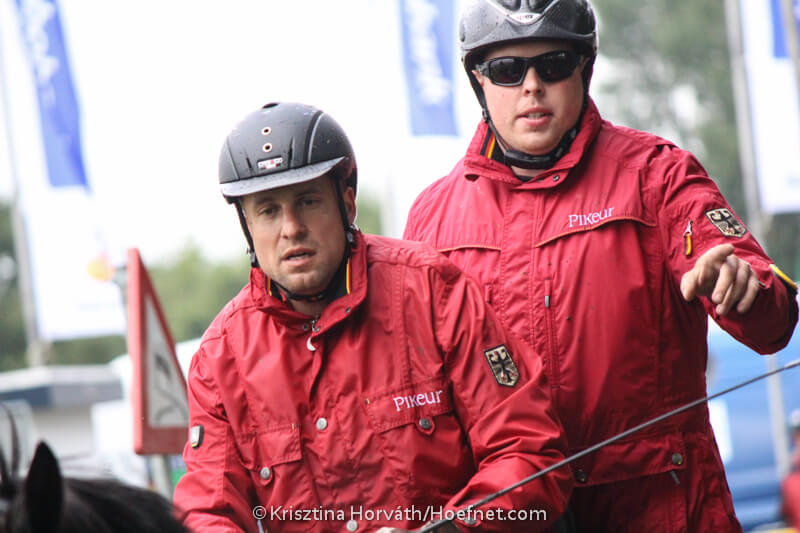 Jan-Felix Pfeffer (archive)
Photo:
Krisztina Horváth
Pony Pairs: Double gold for Pfeffer
Jan-Felix Pfeffer won the dressage, dropped to silver after his 11th place in the marathon, but climbed back to gold after a fantastic cones round. Pfeffer not only won the German Championships, but the international competition as well. 2011 World Champion Dieter Baackmann took home the silver medal, while the bronze medal went to Max Berlage. Leader in the standings after dressage and marathon Christof Weihe dropped to the sixth place in the Championships after too many mistakes in the cones.
The top five in this class was dominated by German drivers with Birgit Kohlweiss in fourth place and Niels Kneifel in fifth. Best foreign performance was put down by Austria's Karl Cvörnjek, who finished in sixth place.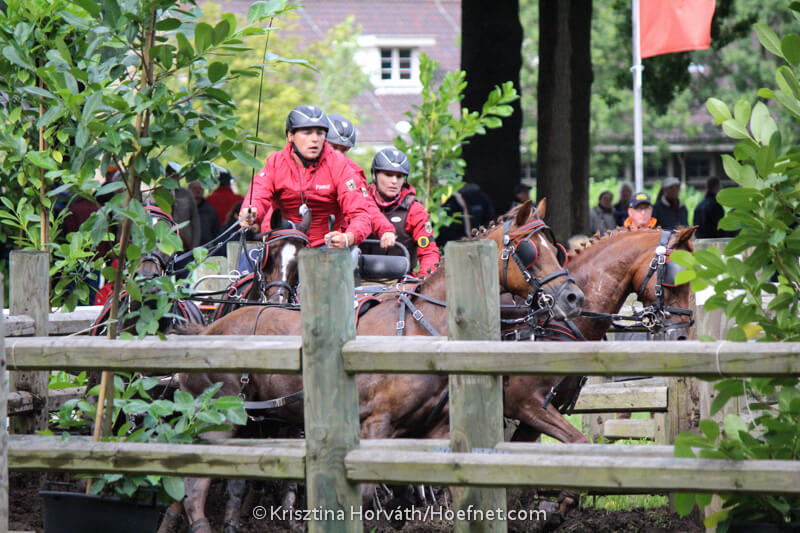 Steffen Brauchle (archive)
Photo:
Krisztina Horváth
Pony teams: seventh title for Steffen Brauchle
Steffen Brauchle, who was the pony pairs title defender, started with a team again. Brauchle won the dressage and the marathon and finished the job cool-headed in the cones. None of his German or international contenders were able to get close to him, which resulted in double victory for the driver from Lauchheim-Hülen. The silver medal went to Dieter Höfs, Michael Bügener won the bronze medal. Sven Kneifel finished in fourth place in both the Championship and the international competition in which Hungary's Maté Rohr was the best foreign driver in fifth place. The event did not go as planned for title defender Jaqueline Walter, who finished in eighth place in the Championship rankings.