4 July 2017
Sebastian Bogacz top of the field at Olustvere
For the first time at the CAI3* level, Estonia held their second international driving event this past weekend. The most successful driver at the show in Olustvere was Polish driver Sebastian Bogacz.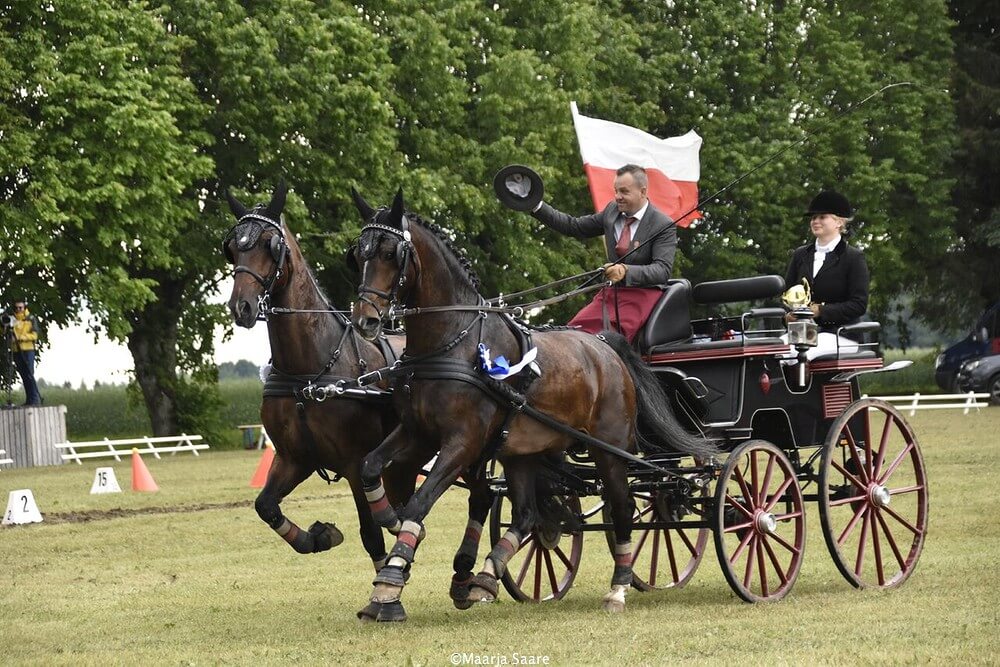 Sebastian Bogacz
Photo:
Maarja Saare
Sebastian Bogacz defended his title at Olustvere with a win in the pair horse division. The Polish driver competed with both a single and a pair, and with his single also had a second place finish. Finnish driver Talvikki Järvinen won the 3* single horse division with Øivind Mikkelsen taking third. Lithuanian driver Almutis Raila, who had won the dressage and cones had once again an elimination in the marathon which unfortunately also happened at his home event in Bendoriai at the end of May.
It was a celebration in the 3* single pony category as Finnish drivers swept the entire podium. Topping the division was Raisa Takkinen followed by Leena Vähä-Erkkilä and Leena Kalalahti.
The Estonian drivers put forth a good showing with the best placings from Riina Rõa who finished fourth in the single pony division and Ülar Raudsepp who finished fifth in 3* single horse division.