1 December 2013
Stockholm: Tomas Eriksson starts his season with victory
Tomas Eriksson (SWE) started his FEI World Cup™ Driving season in winning style when claiming the fifth leg of the FEI World Cup™ Driving 2013/2014 on home soil in Stockholm to leave German rivals Georg von Stein and Michael Brauchle behind him.
Eriksson's victory is a page in the history books as he became the last FEI World Cup™ Driving winner in Stockholm's Globen Arena. After 21 years, the Stockholm International Horse Show now moves to a new arena just outside Stockholm.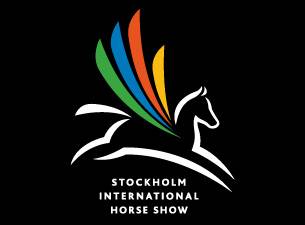 The atmosphere in the Globen Arena was electric as usual, with the many spectators enthusiastically cheering the six drivers during their performances on a course designed by Swedish international course designer Dan Henriksson.
Eriksson has recorded previous FEI World Cup™ wins in 2002, 2009 and 2010 and was determined to perform well in front of his home crowd. After a disappointing run in the first competition, Eriksson was first to enter the arena. Despite the addition of 15 penalty points after an incident at the fifth obstacle, fortunately for him, only two of his fellow competitors performed better, earning Eriksson a place in the Winning Round.
Driving one wheeler horse of his teammate Axel Olin, who assisted him as a navigator, Eriksson opened the throttle once more and was three seconds faster than his first round, remaining clear.

This put the pressure on second man in, 23-year-old Michael Brauchle. Brauchle, known for his excellent marathon skills, couldn't get close to Eriksson's record-breaking time and left the arena with 10 penalty seconds after his name for two knockdowns.
As in Verona, his compatriot Georg von Stein was assisted by international four-in-hand drivers Christoph Sandmann and Sacha Utz on the carriage. He drove a clear first round and equalled Eriksson's time in the Winning Round, but one knockdown prevented him from winning in Stockholm.
.
Boyd Exell (AUS) set a fast round, but had two unfortunate knockdowns to leave him in fourth. Wild card competitor and winner of the first competition Fredrik Persson (SWE) was well on his way to secure a place in the Winning Round, but two balls down in the last phase of the course dropped him to fifth place.
Defending World Cup Champion Koos de Ronde (NED) drove the same team of horses with which he won the first leg of the FEI World Cup™ Driving in Hannover, but was less successful in Stockholm. His left leader horse was not cooperative and, with three balls down and a slow time, he ended in sixth place.
Quotes:
Tomas Eriksson (SWE): "I tried to drive very fast in the first round, especially after I knew that I had three knock downs. In the second round I really went for it and I am very happy that I can start my season with this win in Stockholm. I used two wheeler horses of Axel Olin on the first night, but I don't know them so well, so I decided to go safe and use my old wheeler Rachi Rodslev in the World Cup competition."
Georg von Stein (GER): "I am very pleased with my performance, my horses went super. They become more and more a team, they really start working together. It was a pity that I had one ball otherwise I would have won, but I gave everything I had."
Michael Brauchle (GER): "It all went well for me, but I have taken too much risk in the second round. This resulted in two knockdowns, which was a shame. But I am pleased altogether with my performance."