5 April 2018
Successful Australian Championship at Witwood
Beautiful autumn weather provided the background for a fantastic national championship held at Witwood in NSW, home of Dot and Doug Willcoxson and hosted by the Bungendore Carriage Driving Club.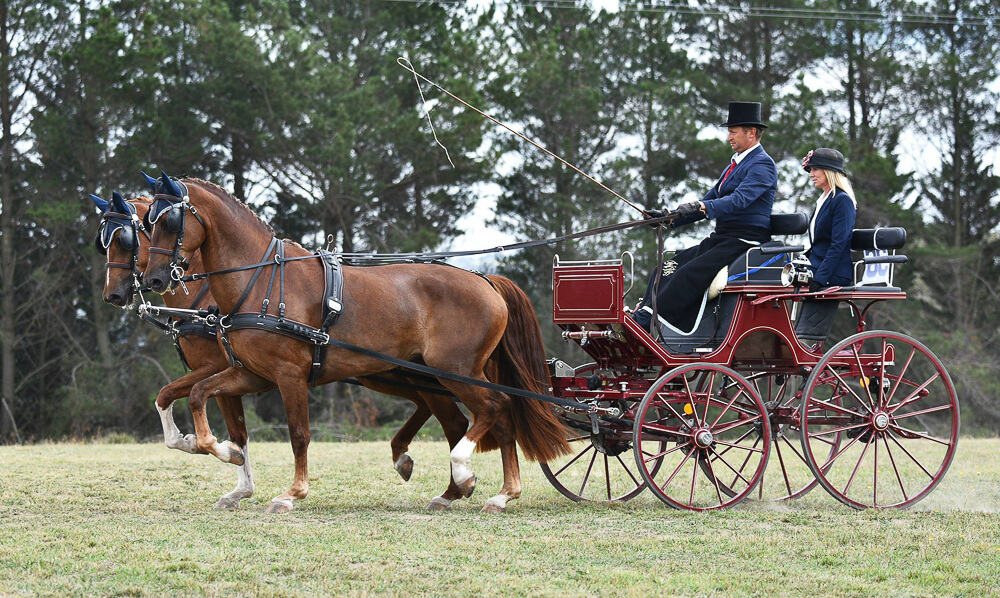 Tor Van den Berge. Photo by Linda Mace
Due to the number of entries, two dressage arenas were used to enable the dressage to be conducted on one day. 
The course designed by Peter Harkness (FEI 2* CD), was praised by the drivers. Section A over farmland was interesting with drivers having to negotiate a mob of cattle. The 8 marathon obstacles including a bridge and water, were testing with options for most gates to enable the not so experienced drivers to have a safe and fun event. 
Peter's cones course was smooth with a few switchbacks and drivers really enjoyed the course however it caused some of the placings to change.
The event had an international flavour too – Alison Cooper drove for New Zealand and Jung-Gi Min represented the Republic of South Korea. Both drivers had borrowed horses from the well known Beauwood Stud owned by Max Pearce.
The TD, Peter Lee, assisted by the Ground Jury, ensured the event ran smoothly. The club has received many messages of thanks and congratulations and the organisers are delighted that the event was such a success.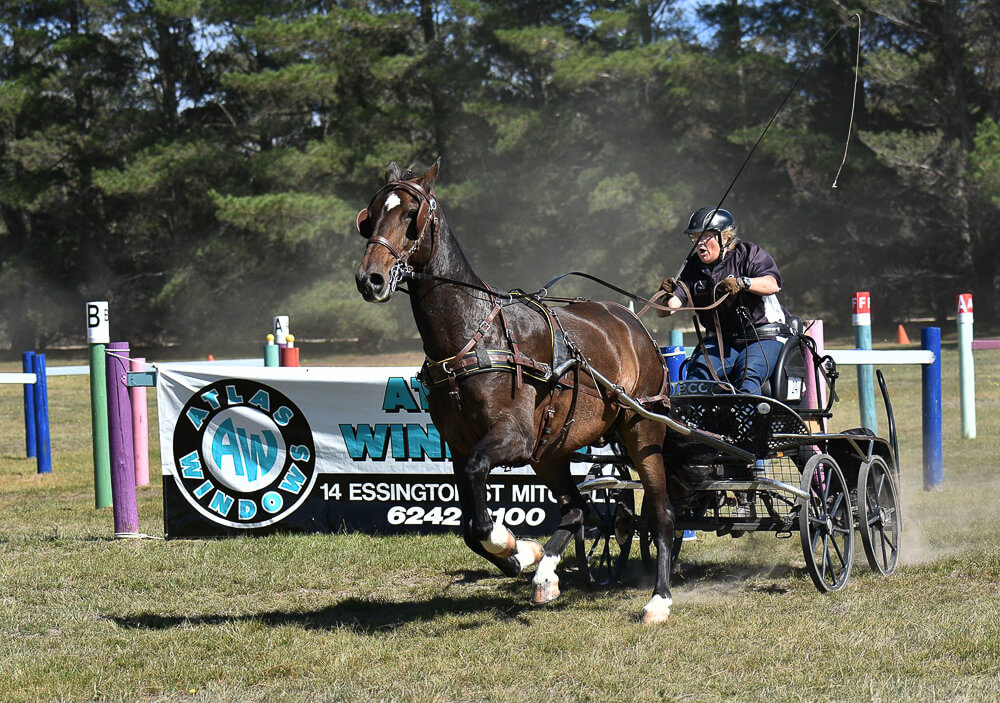 Alison Cooper. Photo by Linda Mace