21 December 2018
Successful FEI Courses in Lamotte Beuvron
The French Equestrian Federation hosted the successful FEI Courses at their home in Lamotte Beuvron from 13th to 15th December 2018. FEI Judges, Technical Delegates, Course Designers and Stewards are required to follow an FEI Course at least once every three years in order to maintain their status or to be eligible for promotion.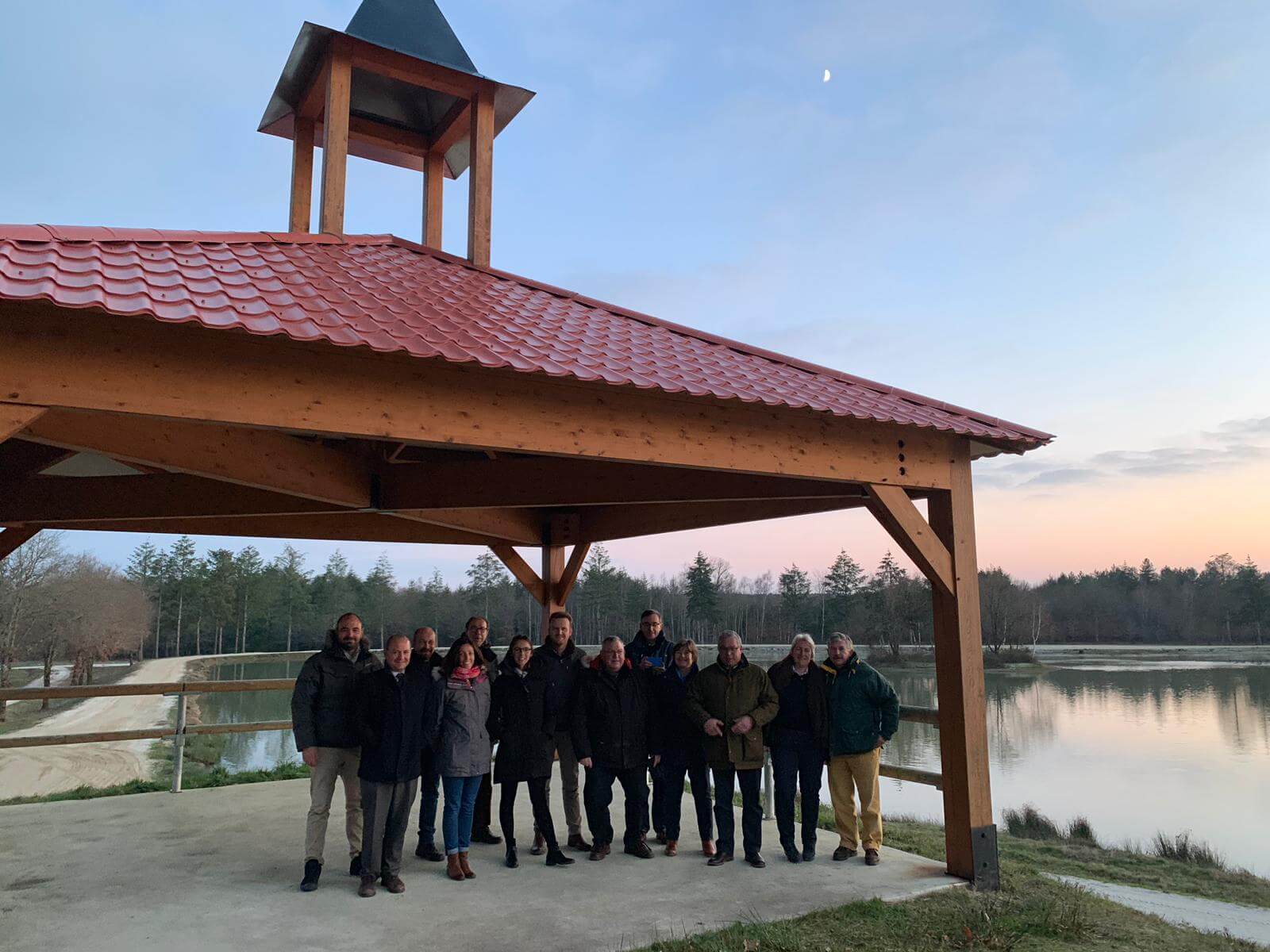 FEI Director Driving & Endurance Manuel Bandeira de Mello and FEI Officials & Education Administrator Anna Orgeas had travelled to Lamotte to meet the Driving Officials and to visit the impressive equestrian centre. Course Directors Christian Iseli, Richard Papens, Joaquin Medina Garcia and Jan Devaere trained five Course Designers, seven TD's, five Judges and 13 Stewards from France, Belgium and Great Britain.
The French national judges from the Elite level were invited to join the FEI courses on Friday and Saturday. The Course continued for the 15 French judges on Sunday morning, which allowed them to go through the modifications in the national rules and the new overall ratings in dressage. Level 4 judge and member of the FEI Driving Committee Anne Marie Turbe led this session.
Click here for the photoalbum.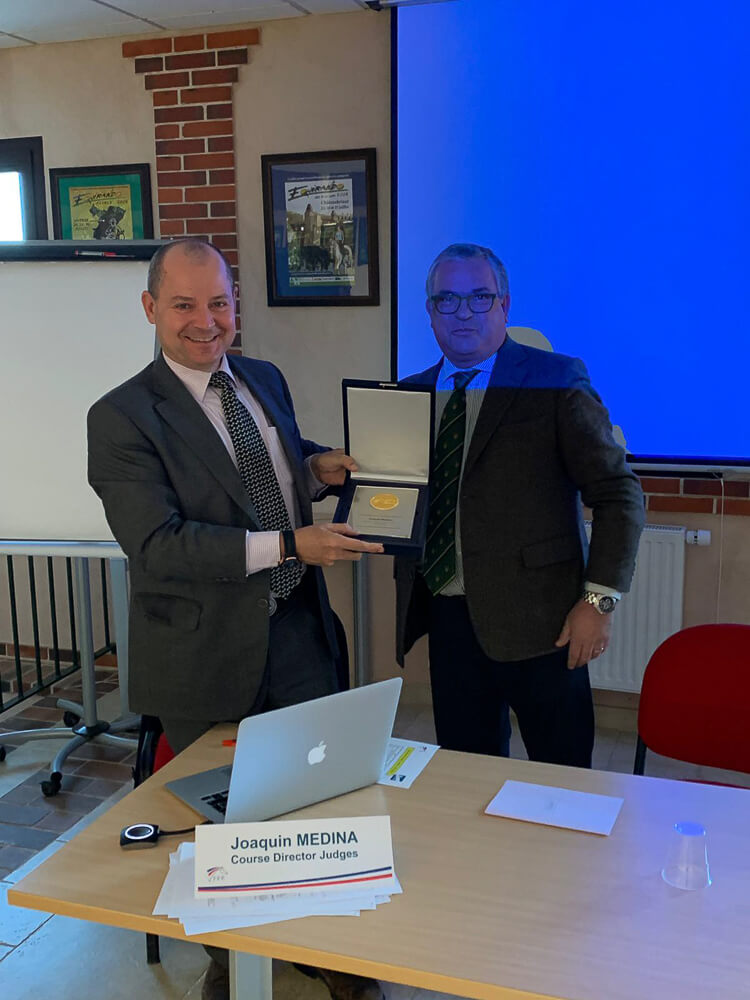 Joaquin Medina received a medal as thank you from Manuel Bandeira de Mello for his FEI Driving Committee membership which ended in November
Copyright reserved. Acquisition without acknowledgment and permission from [email protected] is not allowed.