26 March 2017
Successful Joint FEI Courses in Poznan
With no less than 17 Nations and 47 Participants at the Hipodrom Wola, in Poznan, this Joint FEI Course, proved to be the best attended of the Year. Organised by Marek Zaleski (POL), in his usual efficient way, the Seminar brought together new hopefuls and many of the "Old Hands" and also included a representative from Russia. Because of the structure of this Seminar, it was possible to attend the Judges, Course Designers as well as the Technical Delegates Courses. This was joined together with a new updated Course for the Stewards. This made it possible for participants to attend up to three of the Courses.
Course Designers
Mark Wentein (BEL), Christian Iseli (AUT), Jan Devaere (BEL) and Philip Bateman (GBR) were the Course Directors.
Christian Iseli with the Course Designers, re-visited the basics of Obstacle Design and construction. He discussed obstacles, materials and ideas and kept lively discussion flowing through his various presentations. He also went through the Obstacle Cones Driving and the introduction of the "Oxer", which has brought lively discussion to the whole Seminar.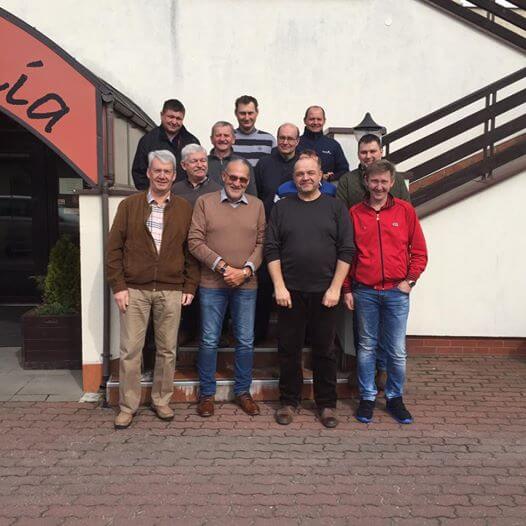 From the top left; Vilmos Jambor HUN, Pawel Konarski POL, Joaquin Medina ESP, Wojciech Ganowicz POL, Juha Vilenius FIN, Kristaps Caune LAT, Marek Zaleski POL, Christrian Iseli AUT, Aleksand Rogozhkin RUS, Marko Vilemson EST
Technical Delegates
Philip Bateman started with an introductory Exam, to find out what everybody knew about the Rules. He took the Technical Delegates through some intensive training, plus discussions on many and varied topics with more heated discussion about the Oxer. A Passing out Test concluded the Course. Joaquin Medina was asked to present the rest of the Driving Committee with some points for clarification.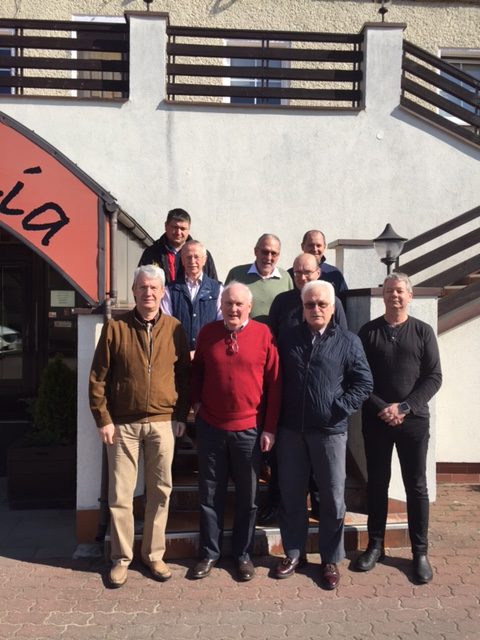 From top left Vilmos Jambor HUN, Stefan Keszycki POL, Christian Iseli AUT, Hillar Talts EST, Joaquin Medina ESP, Marek Zaleski POL, Philip Bateman GBR, Wolfgang Csar AUT, Dan Henriksson SWE
Stewards
Jan Devaere had the largest number of Attendees at the Joint Clinic and kept all working very hard for two days. This was a New Format to his presentation and gets better and more comprehensive as time goes on. He gave the Students, first a written Exam and then finished with a 10 minute Oral Exam.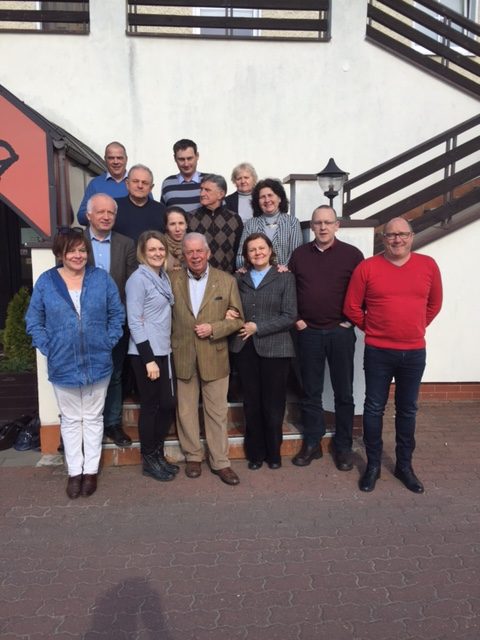 From top left Martin Röske GER, Pawel Konarski POL, Zbigniew Bojda, Anna Posluszna, Witold Bogacz, Anna Keszycka, Robert Fekar SVK, Aleksandra Konarska,Barbara Dembinska,Sylwia Bogacz,Ryszard Bartmański, Barbara Berezowska, Josef Heisterkamp GER, Jan Devaere BEL
Judges
Mark Wentein impressed the judges with his approach, looking for good basic training of the horse. For the FEI Judges the introduction of an individual Oral Test lasting 15 minutes for each participant was a completely new slant on things for some.
All participants enjoyed joint lunches and dinners in the Restaurant, which were of the highest quality, the only complaint was that there was too much good food.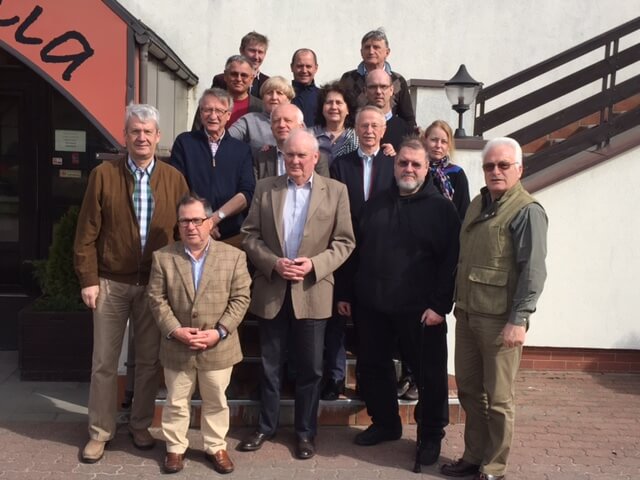 From top left: Marko Vilemson EST, Joaquin Medina ESP, Witold Bogacz POL, Jiri Kunat CZE, Danuta Nowicka POL, Anna Keszycka POL, Ekkehard Freiberg GER, Tomasz Mossakowski POL, Robert Fekar SVK, Stefan Keszycki POL, Ligija Bitenice LAT, Marek Zaleski POL, Philip Bateman GBR, Gedyminas Kuprevicius LTU, Wolfgang Csar AUT, Mark Wentein BEL