20 December 2018
Swiss chef d'equipe Micaël Klopfenstein resigns
After 12 years, chef d'équipe and team veterinarian of the Swiss four-in-hand team Micaël Klopfenstein has decided to step down from his responsibilities at the end of the year for personal reasons.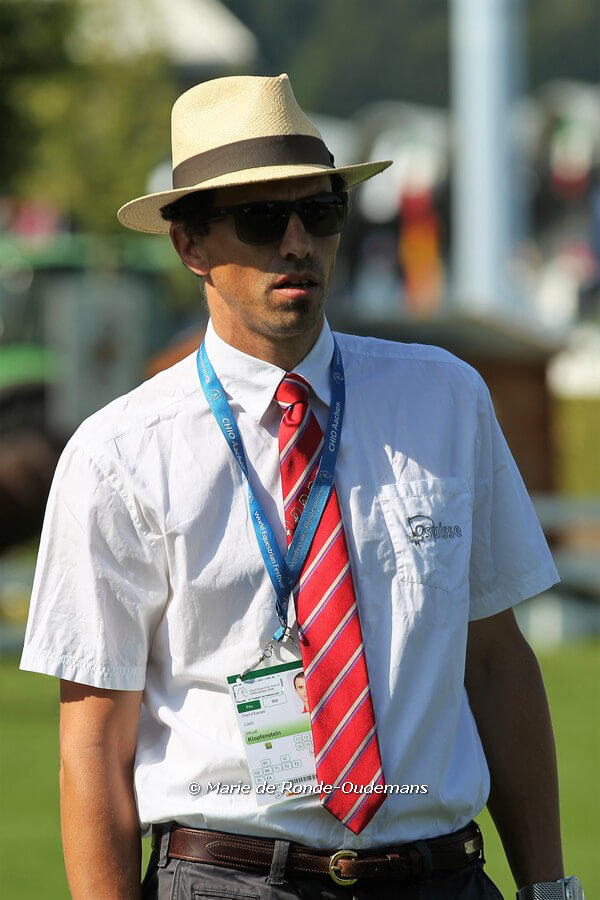 Micaël Klopfenstein
Photo:
Marie de Ronde-Oudemans
Micaël started in 2006 as a groom in Werner Ulrich's team and simultaneously as chef d'équipe at the CAIO Breda. Over the years he experienced a lot of highlights, championships and finally his third World Equestrian Games in Tryon with great driving sport and fantastic performance of the 100% Swiss team Voutaz.
Micaël became an Official FEI Veterinarian several years ago and will keep in touch with the international driving scene by working as a FEI Veterinarian at driving competitions in the future.
Copyright reserved. Acquisition without acknowledgment and permission from [email protected] is not allowed.