29 August 2022
Talvikki Järvinen takes the win in Zirgaudzetava Koceni
Last weekend the second edition of the international driving competition in Koceni, Latvia, took place. The Finnish Talvikki Järvinnen, who is currently third on the FEI ranking after Rudolf Pestman and Kelly Houtappels-Bruder, did the best performance in Latvia.
Finland wins
Multiple Latvian drivers competed in Koceni but also Finland, Estonia and Lithuania were present. The Finnish drivers won all international classes. Talvikki Järvinen finisht first in the CAI3*-H1 and CAI2*-H1, Raisa Takkinen won the CAI3*-P1 and Heidi Koski won the CAI3*-P2.
Järvinen went straight into the lead after dressage with more than 10 point over the number two (47.78 penalty points). She won the marathon and got 0.49 penalty points for exceeding time in the cones. Leena Kalalahti (FIN) took the second place and both ladyes will represent Finland at World Championships in Le Pin au Haras in September this year. The third place went to Dace Sture (LAT).
After the competition technical delegate Wolfgang Csar from Austria had only good words for OC. "The show went well and there was a nice atmosphere during the entire week."
Click here for the photo album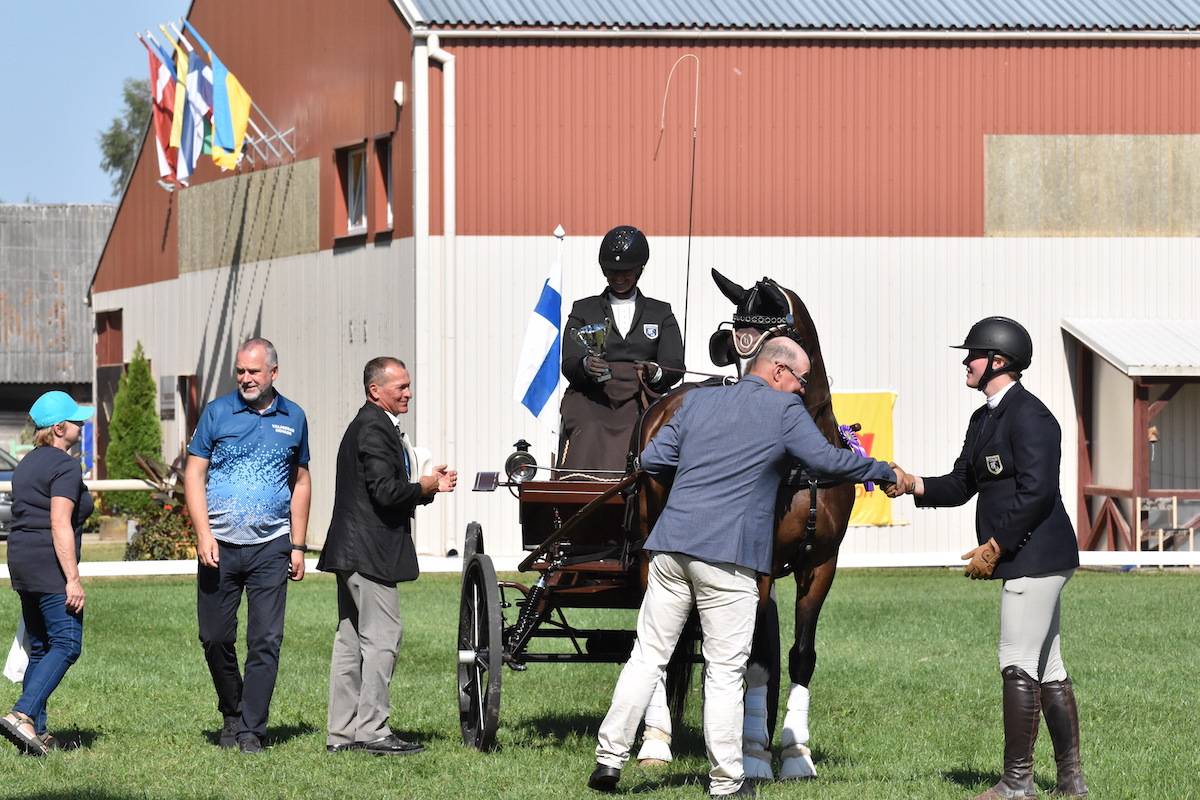 Talvikki Järvinen