20 September 2020
Contradictory news about participation Chardons at World Championship
In the past week various media reported that IJsbrand and Bram Chardon are boycotting the FEI Driving World Championship for Four-in-Hand which will be held in Valkenswaard in several weeks. It has now become known that these two Dutch A-squad members will nevertheless enter to compete.
When it was announced in July that there will be a World Championship for Four-in-Hand in the Netherlands after all, IJsbrand Chardon declared it was unacceptable that the World Championship would take place in the backyard of Boyd Exell. This would be a home advantage for the defending champion. Furthermore, NOS published last Thursday that the Chardons are boycotting the World Championship. The discussion broke out on social media. Several fans from Chardon indicated it has to be in fact a challenge to beat Exell on his home soil.
Reaction on Facebook
IJsbrand Chardon reacted on Facebook: 'To compete at a World Championship is top sport for me. Preparing, training, testing, selecting, managing and to go for it from the first moment onwards and to work towards the grand finale, the World Championship. A title for life, a highlight in my career. People who know me and my career know our enthusiasm for the sport, the positivity, the power never to give up, the drive to go for gold, both individually and for the team! You have to believe me, this is how we think and act. Also at times when we don't agree with something.'
Not competed yet
Monday is the closing date for entries for the World Championship and both Chardons have informed various stakeholders that they would like to compete. It is not clear how their chances are, because they have not competed yet this season. Exell competed in Lähden, Germany, last weekend, as well as Koos de Ronde and Mark Weusthof. He proved his supremacy on foreign soil once again and won the competition. It will be an extra challenge for the Australian driver to accelerate on home soil. Horses are creatures of habit and if things at home suddenly look very different than normal, this is more a disadvantage than an advantage.
The OC will publish the competitors list after the closing date of entries.
Click here for the website of the World Championship Valkenswaard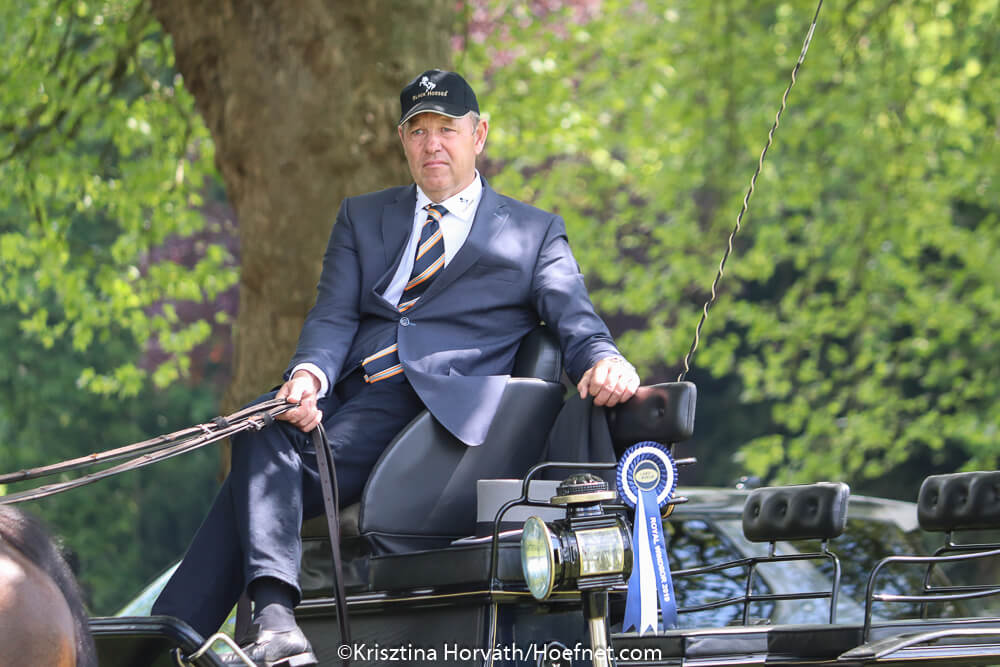 Photo:
Krisztina Horváth
Copyright reserved. Acquisition without acknowledgment and permission from [email protected] is not allowed.