22 April 2018
Test event Tryon 2018: New White Oak Course for Marathon Phase tested
Twenty-three entries across five divisions were the inaugural challengers of the Richard Nicoll (USA)-designed track at the White Oak course during the day's Marathon phase, with four in-hand competition pitting nine entries against the clock through the brand new obstacles.
James Fairclough (USA) currently sits in third place overall after a first place victory in the Marathon phase guiding Bento V, Citens, Dapper and Zenden,  and finishing  the fastest  with a clean run on a score of 109.87 for a total of 163.26. Chester Weber (USA) guided his team of Amadeus, Asjemenou, Reno, and Ultra to the finish with a score of 111.08, landing in second place as well as in the first-place position overall heading into the Cones phase on a total of 150.20 penalties. Misdee Wrigley-Miller (USA) and team of Bravour 54, Beau, Bolino D, and Calipso 85 hold the overall second place position after their quick Marathon run, scoring 122.06 to finish with a 162.05 before Cones.
"I was really pleased with the course today," Weber said of the newly constructed layout. "I think Richard Nicoll and the entire team at Tryon here have done a fantastic job. To drive on a track that was formerly a golf course is about like it sounds – it was fantastic. The ground was really nice and consistent and I think the course designer asked quite a few questions. It looks like of the seven obstacles today, we'll see four or five of them at WEG, and those ones are really the caliber of obstacle necessary and fitting for WEG. I think they used some portable obstacles as they work toward September to fill in some gaps, and I think that was appropriate for today."
Click here for the starting orders and results.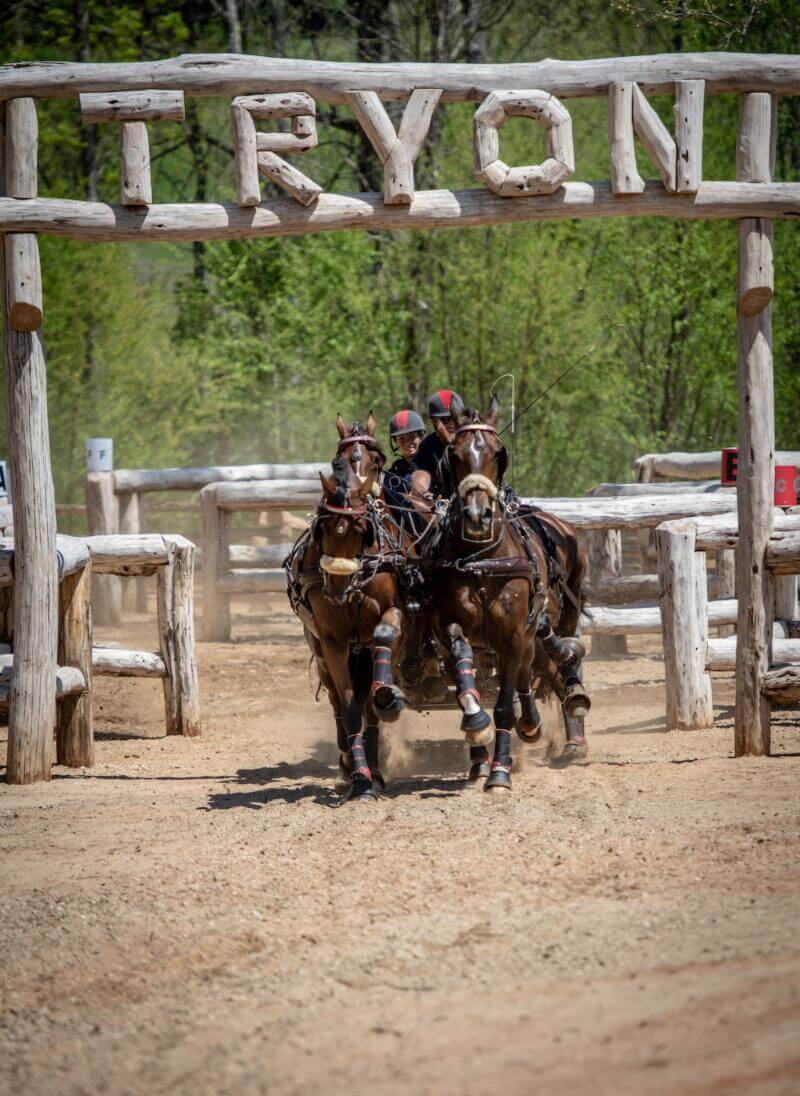 ©Sue Stickle Photography & ©TIEC