2 May 2017
The best international field heads to Royal Windsor Horse Show
Royal Windsor Horse Show will welcome the world's best riders and drivers to the private grounds of Windsor Castle from 10 – 14 May 2017. With international competitions taking place across four equestrian disciplines, including the CAIO4*, the newly upgraded CSI5* Show Jumping and CDI4* Dressage, the calibre of entries has never been better and includes seven of the World's top 20 Show Jumpers.
International CAIO4*/CAI3* Driving
With drivers from 14 nations participating, the Land Rover CAIO4* International Driving Grand Prix promises to bring spectacular competition to Windsor Home Park from Thursday 11 to Sunday 14 May. Among the 24 competitors in the horse fours is Australia's Boyd Exell, reigning World Champion and seven-time winner at Royal Windsor, as well as seven-time FEI World Cup™ Champion, for which this competition is a Qualifier.
Boyd will be closely challenged by all three members of the Netherlands' World Championship gold medal winning team, Ijsbrand Chardon, Koos de Ronde and Theo Timmerman, who collectively, have been unbeaten at a World Championship since 2008.  
Horse pairs makes a welcome return to Royal Windsor Horse Show with a CAI3* competition. 24 competitors from 12 countries will do battle with a three-strong GB contingent, including James Broome, the current Advanced Horse Pairs GB National Champion and son of legendary Show Jumping personality, David Broome.  
Previous World Champion gold and silver medallists, Harrie Verstappen (NED) and Beat Schenk (SUI) respectively, are also competing, while USA husband-and-wife team, Kathrin and Scott Dancer, each make a Royal Windsor debut.  
Pony fours fields a strong GB team, including National Champion, Sara Howe. They will find themselves up against stiff opposition from the ever-improving Tinne Bax (BEL), as well as Jan de Boer (NED) and his Welsh ponies, who claimed his sixth Royal Windsor win here last year.
Click here for more information.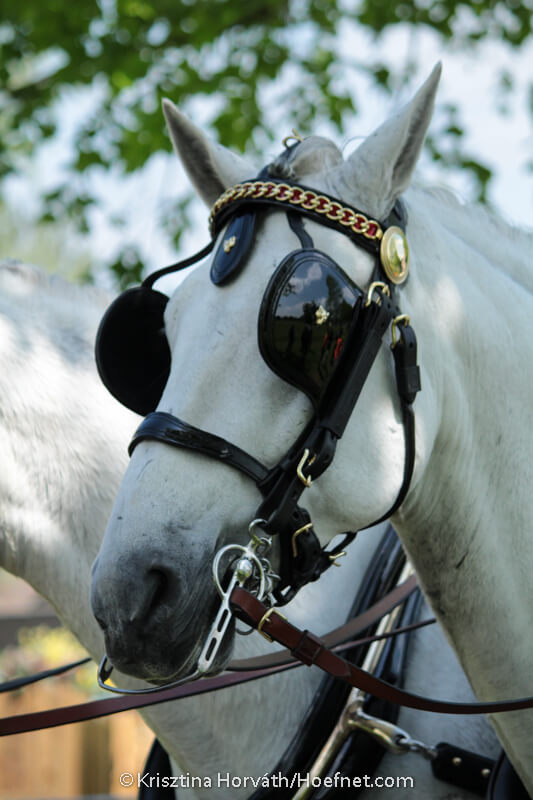 Photo:
Krisztina Horváth