10 October 2019
Thousands turned out to the Osberton International Horse Trials, featuring the Bennington Carriages Driving Trials
The rain stayed (mostly) away, but the crowds didn't, as thousands turned out to enjoy Osberton Horse Trials in Nottinghamshire, the last international event of the year.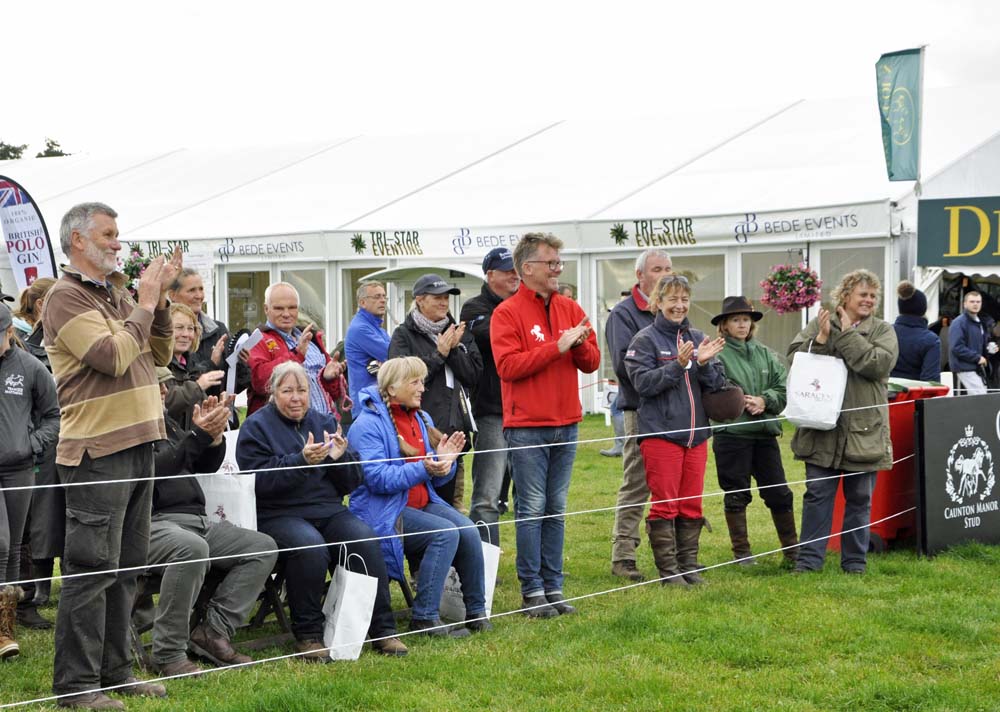 The Carriage Driving Trials, headlined by local family company Bennington Carriages of Long Bennington, went down a storm. After many years of absence from Osberton, it was fantastic to see the amazing turnouts and the marathon trials really 'wowed' visitors.
Commenting on Facebook, Denny Bailey said; "Really enjoyed watching the driving, so many different combinations, fabulous to see the driving cross country."
Sue Mart from Bennington Carriages said: "We were delighted to be title sponsors for the Bennington Carriages Osberton Driving Trials. After a break of 33 years, it was great to have carriage driving return and put Osberton back on the map.  We received overwhelming support from novice to international drivers, with the organisers and volunteers working together to make this a first-class event to showcase the sport. It was fantastic to see so many spectators and eventers enquiring about driving. We were certainly flying the flag for British Carriage Driving."
Osberton proved to be a great finale to the eventing season, with Piggy French and local rider Rosalind Carter taking the British Eventing 6yo and 7yo Caunton Manor Stud Championship titles respectively. 'Girl Power' summed up this year's event, with 5-year-old winner Champion Codebreaker ridden by Eliza Stoddart and 4-year-old Kadans ridden by Vicky Tuffs, completing the winning set.
Award-winning sculptor Charles Elliott of London exhibited some incredible equestrian design pieces.
Another crowd-pleaser was The Shire Horse display. One visitor, Lesley Parkin, said: "The knowledge and horsemanship of the stewards, owners and everyone involved was outstanding. So refreshing to have such genuinely friendly people sharing their passion and horses with us."
Stuart Buntine chief executive of Osberton organisers, BEDE Events, said: "The weather was smiling for us. It was a great few days of competition with some very worthy winners. We were thrilled to see so many people out and about, enjoying our equestrian festival.