7 July 2017
Future of international competition in Dillenburg uncertain
It was announced this week that the National Stud in Dillenburg will be closing its doors at the end of this year. With this news, the future of the international competition in Dillenburg has been brought into question.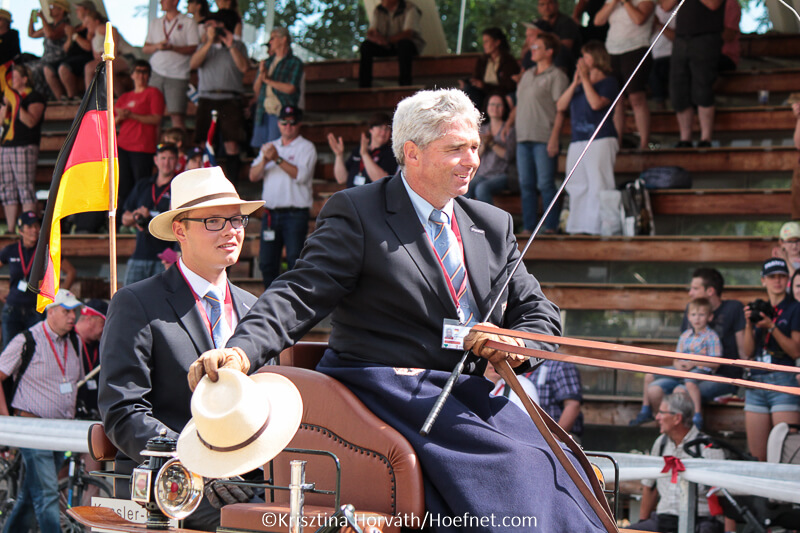 Reigning World Champion Dieter Lauterbach (archive photo) may well be the last winner of the beautiful international competition in Dillenburg
Photo:
Krisztina Horváth
The local government in Hessen, Germany will no longer support the over 400 year old stud farm. The closing of the stud will have many consequences for the breeding program in Hessen, as the stud was not only a monumental stable, arenas, parade area, and carriage museum but was also a riding and driving school. It is here that traditional riders and drivers, horses, trainers and breeders are educated. In addition, the stud gave the local community a chance to experience horses up close.
The German Equestrian Sport Federation and a number of German national and regional breed associations are working together to try to save the stud. An online petition has begun and it already has more than 9000 signatures.