20 September 2018
Tryon 2018: All horses fit to compete
This morning the World four-in-hand Championships at the FEI World Equestrian Games in Tryon kicked off with the horse inspection. Two of the 95 horses presented were directed to the holding area, but were luckily accepted to compete. A total number of 19 four-in-hand drivers from 9 nations will start.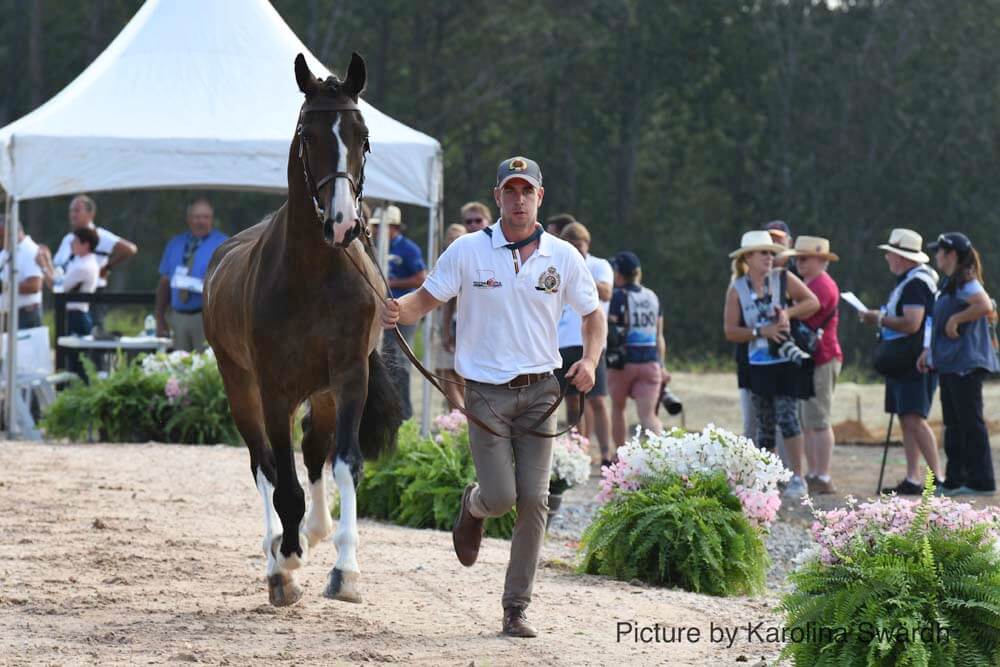 Dries Degrieck
Photo:
Karolina Swärdh
Nervous moments for IJsbrand Chardon when his 19-year old gelding Senator was directed to the holding area, as well as for Piotr Mazurek when one of his horses had to be trotted up again. Both horses however were declared fit to compete much to the relief of the competitors.
The weather in Tryon is very humid and hot, there is a humidity of 89% and 30 degrees Celsius. Especially the A-phase in the marathon will be very demanding since it is going much uphill and downhill. The obstacles are beautiful, designed by USA' s level 4 Course Designer Richard Nicoll, but are situated in a valley where there is no wind and less oxygen.
The accommodation in Tryon is beautiful, but not finished. The original Driving Stadium is not ready and the Driven Dressage will therefore be moved to one of the other training areas, which are in excellent condition.
The marathon will take place at a former golf course, which was also used for the cross country of the eventing. The cones competition takes place in the Tryon Stadium after the Jumping Final.
Click here for photos of the training on Wednesday
Click here for the photos of the Horse Inspection