24 August 2019
Czech Republic to make history by hosting first Nations Cup
For the first time in the history of the driving sport in 2020 a Nations Cup will for pairs be held in the Czech Republic. Nebanice will be host to a CAIO for pair horses from 2-5 July 2020. The four-in-hand horses will compete in a three-star competition which is also a World Cup qualifier.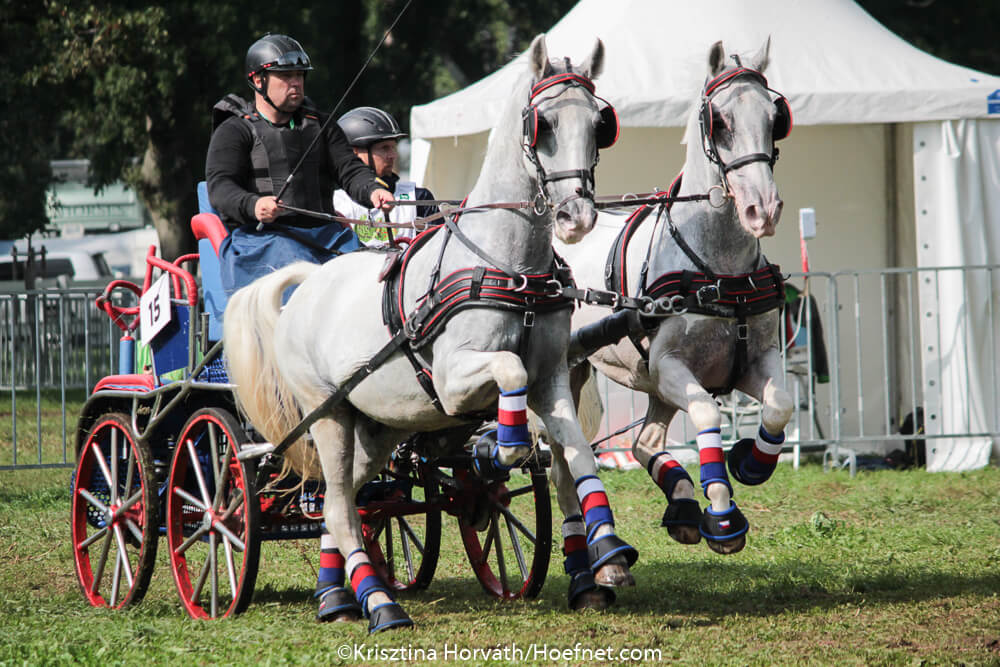 Photo:
Krisztina Horváth
There will also be CAI3* divisions offered for single horses and pair and four-in-hand ponies, as well as a CAI2* competition for single and pair horses.
Copyright reserved. Acquisition without acknowledgment and permission from info@hoefnet.nl is not allowed.