29 October 2018
Success for Marion Vignaud in Pau
Bronze medallist at the World Championships and recently crowned French national Champion Marion Vignaud won the beautiful international combined driving event in Pau last weekend. Vignaud drove her 8-year-old KWPN gelding First Quality (v. Gribaldi) and finished ahead of Dutch driver Rudolf Pestman and Jean Michel Olive.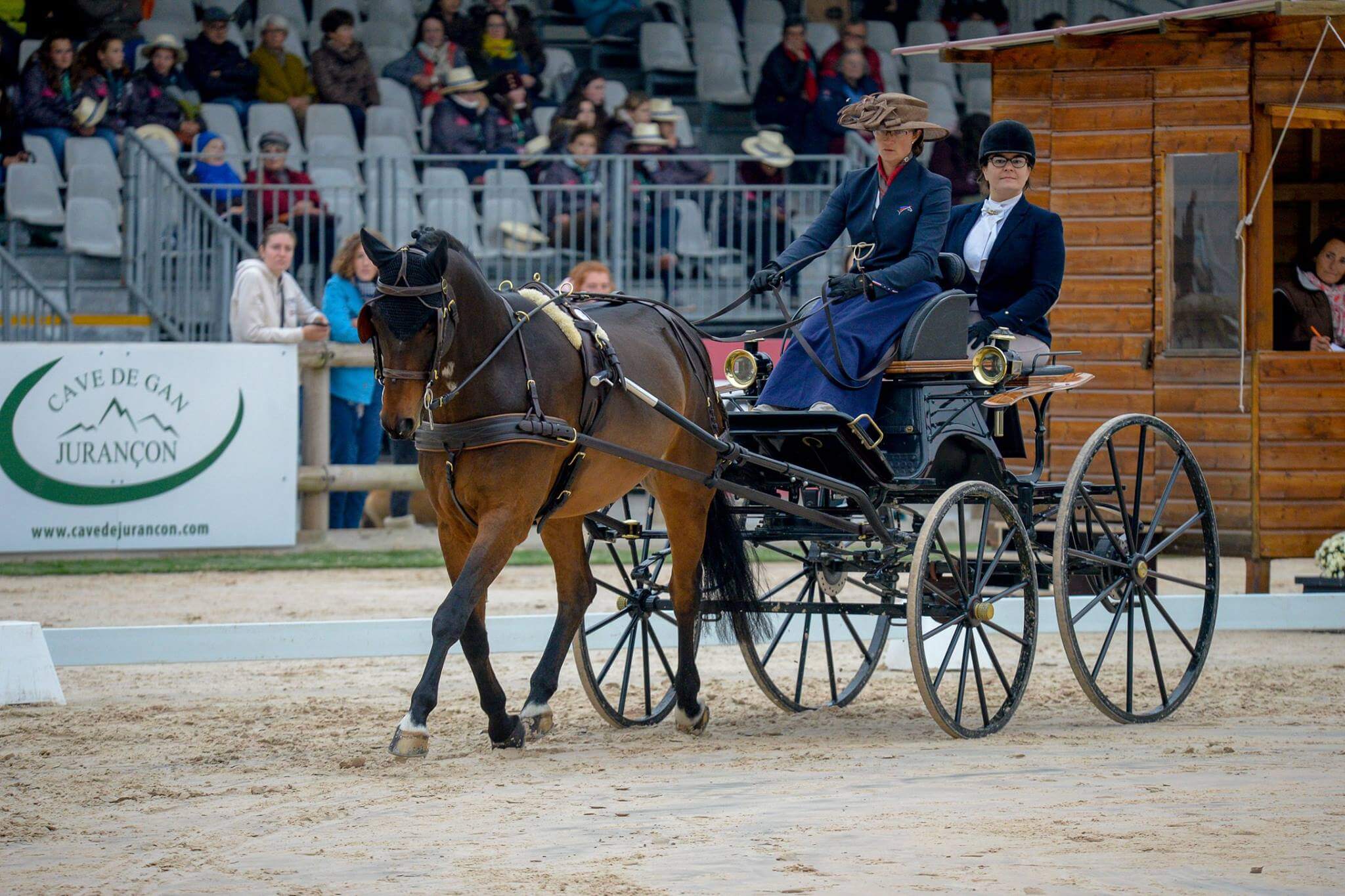 Marion Vignaud
Pau, who will host the 2020 FEI World Championships for Singles, organised a four-star event for horse singles during the high-standard international eventing competition. Due to the late date in the season after the World Championships, only seven single drivers had travelled to Pau. Beside Dutchman Rudolf Pestman, Great Britain's Karen Scott-Barrett was the only foreign driver and the French had the only team. But this did not affect the standard of the competition, which was very well organised for both the riders and the drivers.
Vignaud won the dressage with a score of 46,19, followed by Pestman (50,19) and Olive (61,13). Due to the large number of eventing riders in the cross on Saturday, the cones competition was scheduled on Saturday evening in the floodlit main arena. The drivers had already walked the course the night before, so they knew where the shades were. USA's level 4 Course Designer Richard Nicoll had laid out a nice but tough course, in which none of the drivers stayed clear. Jean Michel Olive passed the finish line just over the time allowed and won this phase, ahead of Françoise Dubos and Pestman.
The marathon for the single drivers was scheduled on Sunday afternoon with seven beautiful but technical marathon obstacles in which Nicoll had included many options. Winner of the marathon at the World Championships in Kronenberg Jean Michel Olive won again, but Marion Vignaud was able to hold on to her first place by finishing second in this last phase of the competition. Olive finished in third place overall, ahead of Karen Scott-Barrett.
Click here for the video of the marathon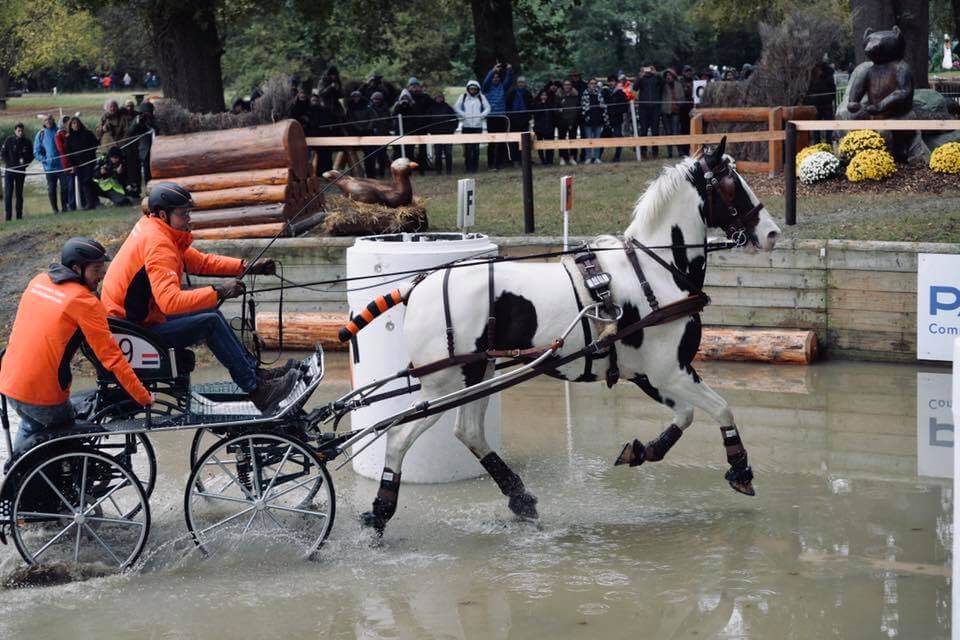 Rudolf Pestman