1 November 2017
Extended program for CAI Lipica 2018
The Lipizzaner Stud in Lipica, Slovenia will once again be the focus of the international driving world July 4-8, 2018. After the successful, albeit rainy World Championships for pair horses this past September, the organization is now turning their focus to the following edition of the competition and are offering an extended program.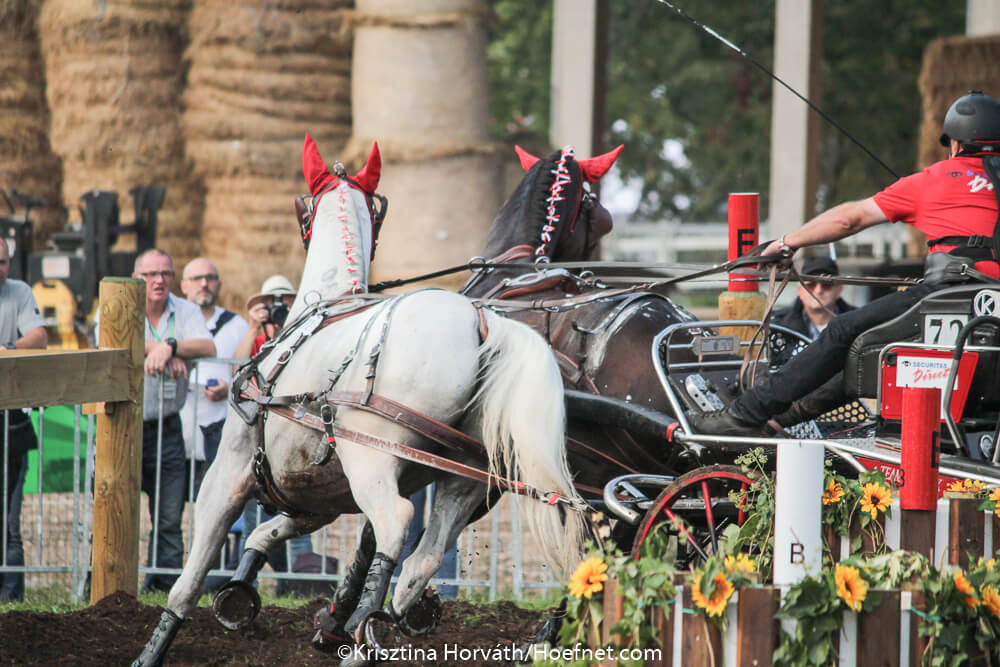 Photo:
Krisztina Horváth
Lipica will once again in 2018 be inviting four-in-hand drivers to compete for valuable World Cup qualification points. For single and pair horses both two and three-star competitions will be offered. All pony entries will compete in a two-star competition.
New to the program will be a youth division. With just four weeks before the Youth Driving European Championships in Ászár-Kisbér, Hungary, Lipica is an excellent location for a last observation competition for children, juniors and young drivers. Also for the first time next year young horses will be welcome with divisions for five, six and seven year-old horses.
The jury panel will be under the direction of French level 4 judge Anne Marie Turbé and will be accompanied by Joaquin Medina (ESP), Barna Féjer (HUN), Daniël Würgler (SUI) en Shelly Temple (USA).