29 May 2017
Valerie Deweer and Gerard Leijten married
International driver and instructor Gerard Leijten and his partner Valerie Deweer said their vows under sunny skies this past Saturday May 27th. The marriage ceremony took place at the town hall in Spiere-Helkijn, Belgium followed by a ceremony at the church in Helkijn.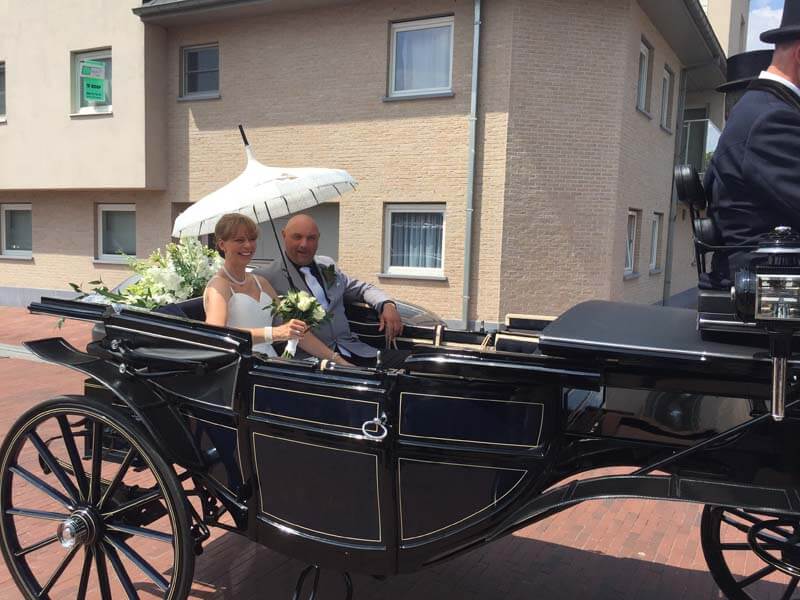 Gerard and Valerie celebrated with family and friends with a reception in Avelgem. Such a day of course included horses as the bride and groom were driven by Belgian driver Luc Vandenbielle.
The entire Hoefnet team wishes them many years of happiness together!