29 May 2019
Valkenswaard 2019: one horse not fit to compete
The Nations Cup for four-in-hand horses and the three-star competition for pair horses began today with the veterinary inspection. Just one of the over 260 horses was declared 'not fit to compete'.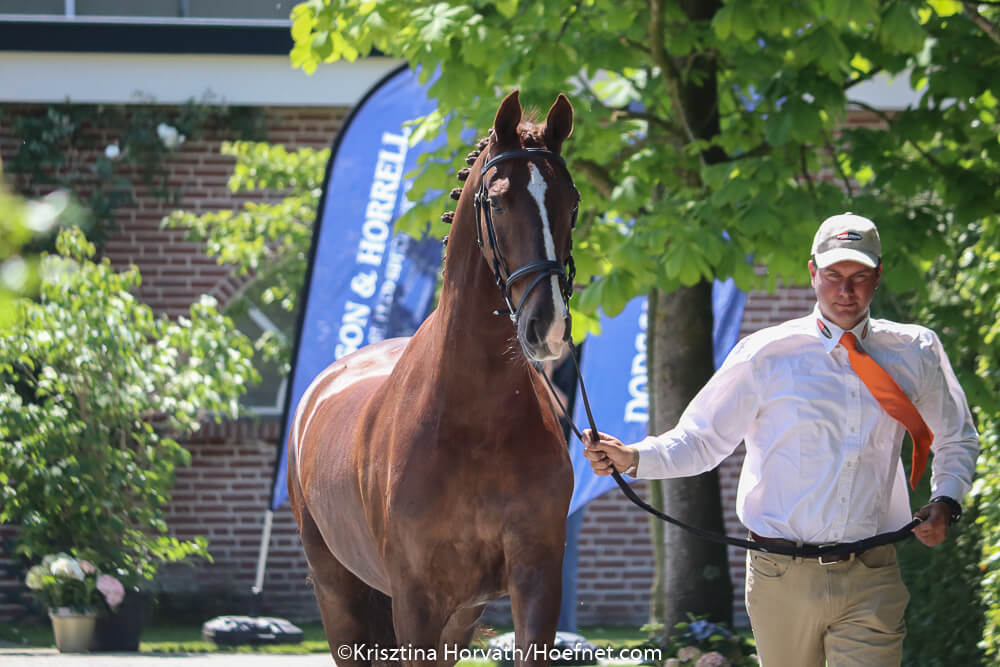 Koos de Ronde
Photo:
Krisztina Horváth
The beautiful grounds of Exell Equestrian in Borkel en Schaft (Valkenswaard) are host to the only Nations Cup in the Netherlands. In total, 29 teams will be competing both individually and in teams for a podium place driving the dressage, marathon and cones competitions. An additional 42 pairs of horses will also be competing in Valkenswaard. The 14 year-old Figaro A belonging to Belgian pair driver Wim Heylen was the only horse not to be approved by the international jury corps and the veterinarian commission. Heylen will compete with his two fit horses.
On Thursday the pair drivers will kick off the day at 9:00am with their dressage test. In the evening the drivers will try their hand at the Bicycle Challenge competing as a team to best each other on two wheels instead of four. It promises to be an exciting evening.
On Friday the four-in-hand drivers will enter the beautiful main ring in Valkenswaard for their dressage test. After the prize giving ceremony the second edition of the Tug-of-War competition will take place. Driving Valkenswaard International has perfected the art of combining sport and fun.
Click here for the starting orders and results.