8 June 2017
Valkenswaard: Lars Schwitte takes the lead
The second edition of Driving Valkenswaard started today with the Horse Pairs dressage, which took place in the very smooth Main Arena at the site of hosts Boyd and Preetha Exell. Windsor-winner Lars Schwitte won the dressage, ahead of Michael Sellier and Sandro Koalick. The best Dutch performance was put down by Raymond Letteboer in fourth place.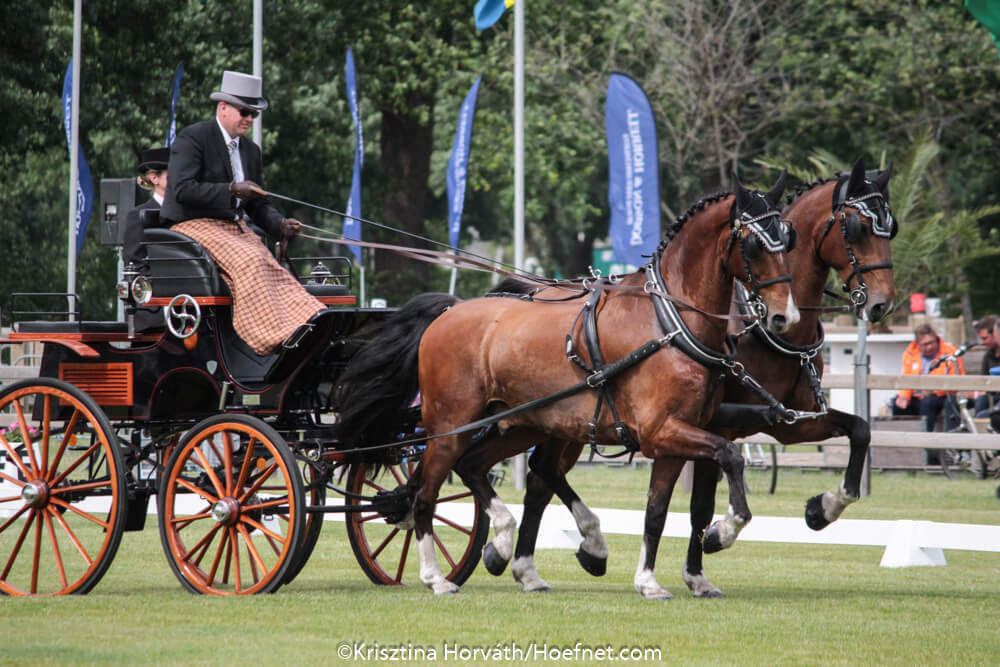 Lars Schwitte
Photo:
Krisztina Horváth
Schwitte drove very well with his KWPN-geldings Coenraad (v. Manno) and Damico 5 (v. Waldemar) and has taken the lead with a score of 40,47 points. Boyd's pupil Sellier follows him with a score of 44,42, while Koalick was awarded a score of 47,55.
Frenchman Maxime Maricourt will be the first four-in-hand driver to enter the main arena at 11.00 hrs. on Friday morning. Sweden's Fredrik Persson is the last starter at 16.27 hrs.