30 May 2019
Valkenswaard 2019: Schwitte takes the lead
The German pair driver Lars Schwitte made an impression today in Valkenswaard. This dressage specialist drove an impressive score of 45,91 to take the lead in the division.

It was a beautiful day for pair dressage on the grounds of host Boyd Exell's estate in Valkenswaard. The day began chilly, with a couple drops of rain, but in the afternoon the sun managed to break through and things warmed up immediately. Over the course of the day a few pair dressage tests shone through, most notably the winner Lars Schwitte. His test was fluent with good transitions and a light contact with the horses.
Another notable drive was made by the Australian driver Tor van den Berge. With a test of 47,31 penalty points he finished in second place followed by Frenchman Franck Grimonprez with 49,64 and Argentinian Amely von Buchholtz with 49,78 which was good enough for fourth place.
Tomorrow the team horses will take to the ring at 10:00am. With a strong list of competitors this promises to be another exciting day.
Click here for the photo album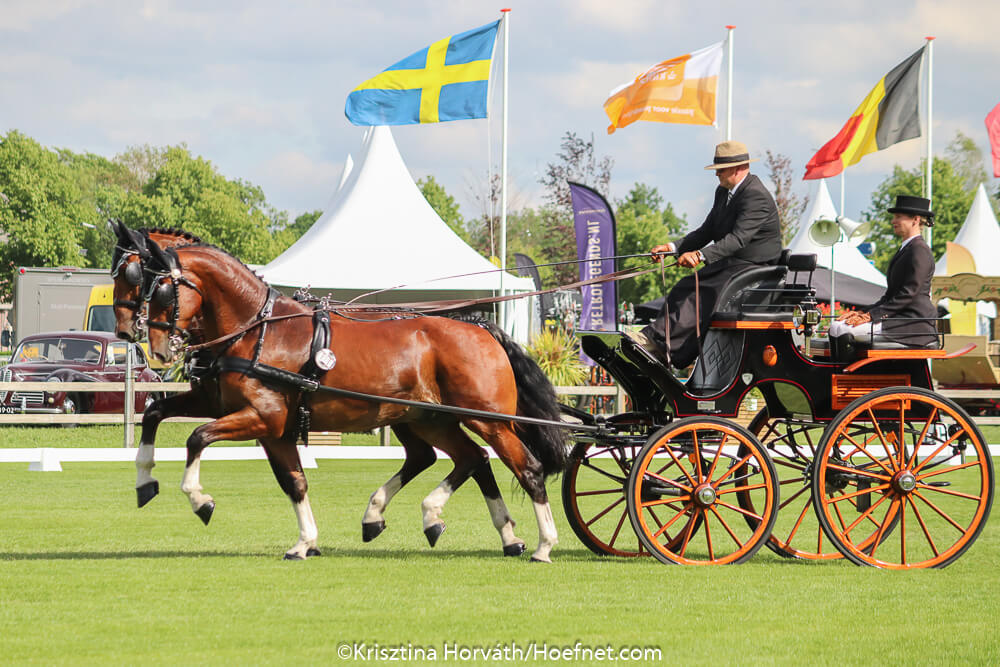 Lars Schwitte in his winning test
Photo:
Krisztina Horváth