10 June 2017
Valkenswaard: Marathon victories for Stan van Eijk and Boyd Exell
Today's marathon at Driving Valkenswaard International took place under wonderful weather circumstances. A large number of spectators had flocked to the site of Exell Equestrian to enjoy wonderful and exciting combined driving sport at the highest level. Dutchman Stan van Eijk claimed victory in the Pairs class, while host Boyd Exell won the marathon in the Horse Teams class.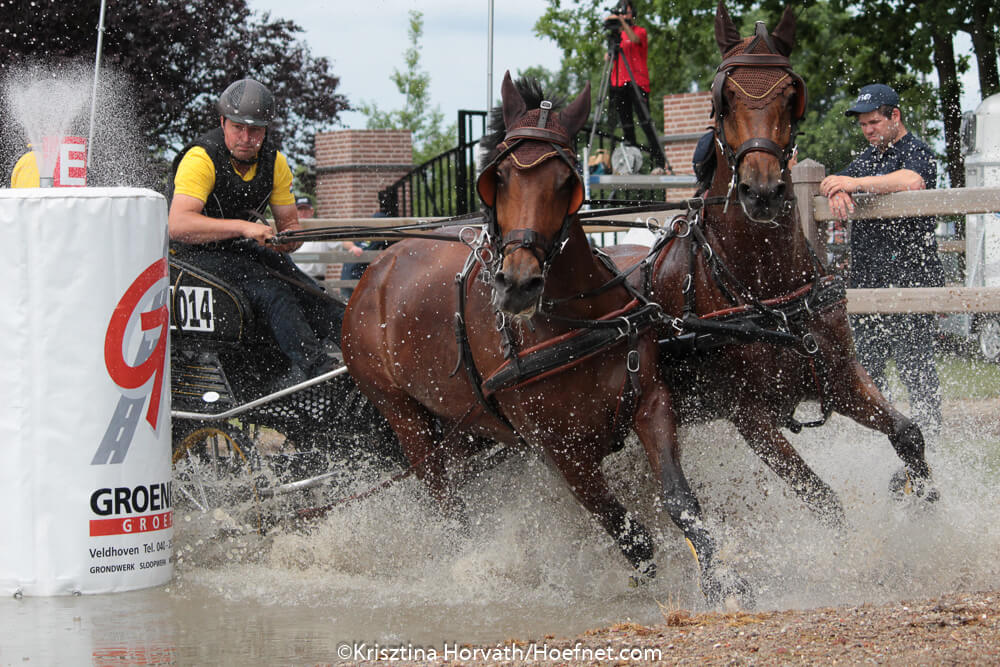 Stan van Eijk
Photo:
Krisztina Horváth
Horse Pairs
The Top Three in the Horse Pairs is coloured completely orange with Antonie ter Harmsel and Geert Dijkhof as the runners-up. Exell's pupil Michael Sellier was the best performing foreign driver and finished in fourth place. Sellier has taken over the lead from Lars Schwitte in the standings after the two competitions.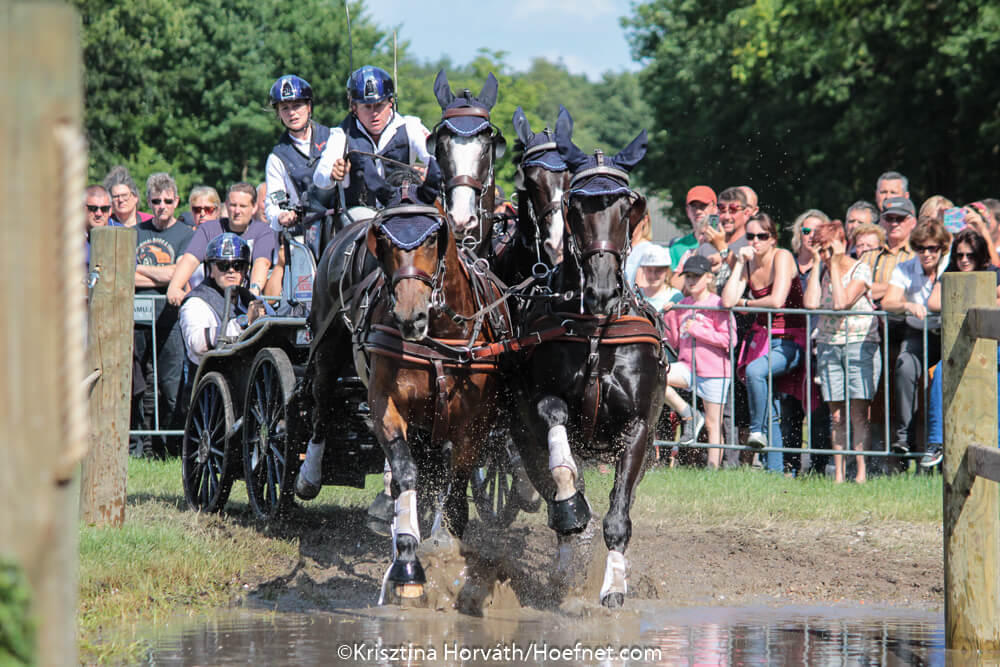 Boyd Exell
Photo:
Krisztina Horváth
Horse Teams
Belgian Driving Talents Edouard Simonet and Glenn Geerts put down strong performances in the heavy marathon. They finished in second and third place and stayed ahead of the very experienced Christoph Sandmann.
Peter de Ronde was the best Dutch driver in seventh place.
Boyd Exell has widened the gap with his opponents to 19 penalty points and his second victory on home soil is hard to miss. Simonet, Geerts and Sandmann will divide the other top placings in tomorrow's cones competition.
Unfortunate
Dutch Horse Pair competitor Ben Gosschalk had a very unfortunate marathon. His 17-year-old Holsteiner gelding Mike collapsed between obstacle five and six and passed away: "He started to slow down and then dropped dead," tells an emotional Ben.
Mike has been part of Ben's successful pair for many years and also contributed to Ben's fourth place at the World Championships in Kecskemét 2009.
The organisation team reacted very fast and removed the horse immediately from the competition site with the horse ambulance.