7 June 2017
Valkenswaard: Misdee Wrigley-Miller and Henk van der Wiel judging harness horse class.
A competition for harness horses will be held during the break in the Cones Driving on Sunday 12 June at Driving Valkenswaard International. The judges of this class are none other than the American four-in-hand driver Misdee Wrigley-Miller and the famous harness maker and driver Henk van der Wiel.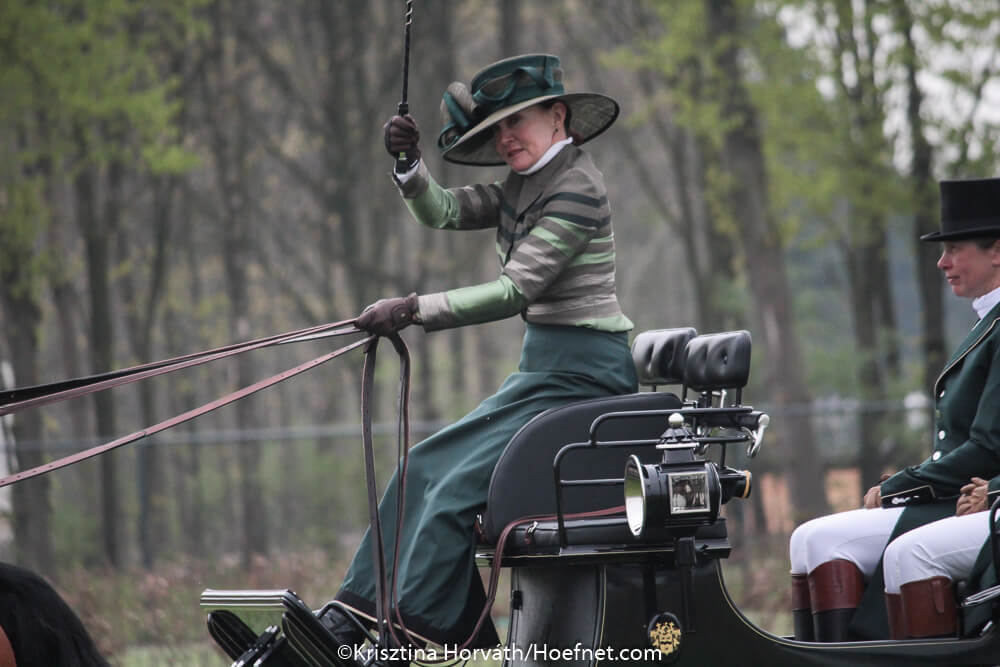 Misdee Wrigley-Miller
Photo:
Krisztina Horváth
Misdee Wrigley-Miller was to participate in the competition in Valkenswaard but due to an unfortunate accident with her bike last week, she had to withdraw.  However, the sporty driver is present at the event for the whole week as a sponsor of the beautiful new bridge obstacle and as a judge of the harness horse class.
Henk van der Wiel is very well known in the driving sport as a driver and maker of presentation, marathon and training harnesses that are known all over the world. Van der Wiel is also sponsoring Driving Valkenswaard International.
The participants of the harness horse competition trained during winter at the family Van der Maat of Zilfia's Hoeve in Houten and form a very good team:
Harry van Middelaar with Brandy (v. Euromast)
Kees Embrechts with Enzie Dancy, owner fam. Rook
Berry van Genugten with Diesel (v. Unieko), owner Egbert Kruiswijk
Piet Lijffijt with Drukwerk (v. Vaandrager), owner Egbert Kruiswijk
Henk van Voorst with Gentle (v. Cizandro), driver is the owner
Sven Fransen with Fabulist (v. Zeplin), driver is the owner
Nico Calis with Hilly Dessa (v. Colonist), owner Egbert Kruiswijk
Johan Borkent with met Addick HBC (v. Roy M), driver is the owner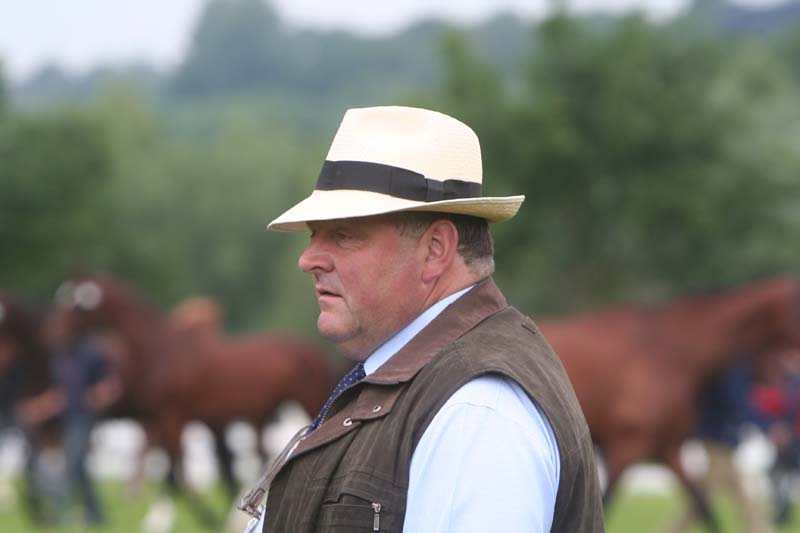 Henk van der Wiel
Photo:
Marie de Ronde-Oudemans