15 June 2014
Vecsés: Hungary triumphs in Pairs and Teams classes
Double gold for Hungary in the horse four-in-hand class! Host József Dobrovitz won the individual competition ahead of his compatriot Zoltán Lázár and IJsbrand Chardon.

József Dobrovitz. Photo Krisztina Horváth.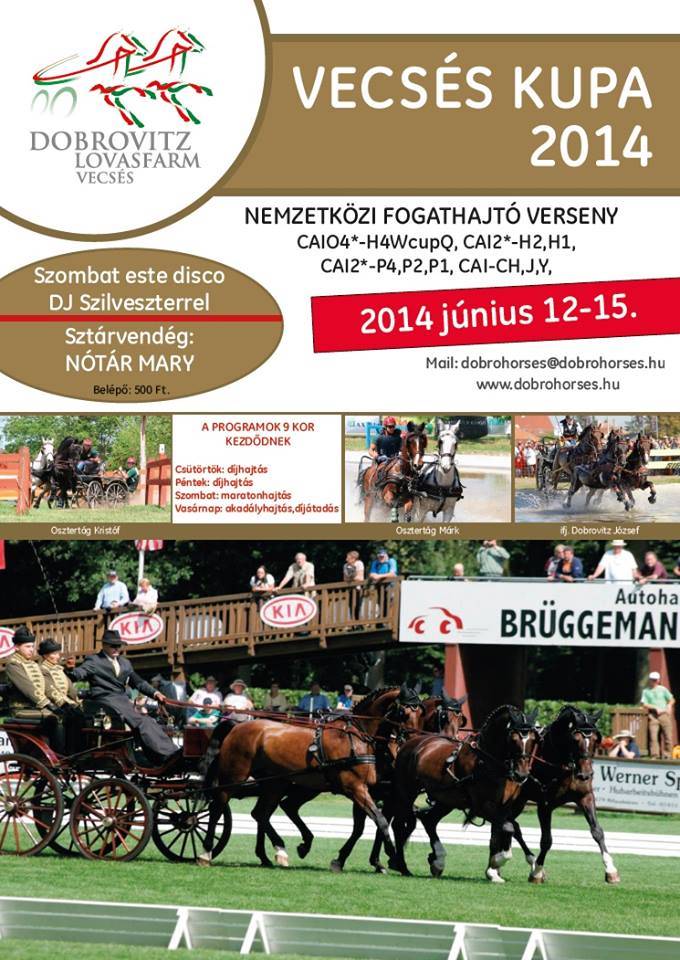 The Hungarian team, with Dobrovitz. Lázár and István Váczi took home the team gold. The Horse Pairs class also became a Hungarian triumph with Dobrovitz' cousin Mark Osztertág as the winner.


Mark Osztertág. Photo Krisztina Horváth.

Poland's Bartlomiej Kwiatek, who is one of the favourites for the World title in September, dominated the Singles class. Photo Krisztina Horváth.