23 April 2019
Changes and improvements in Saumur
Saumur, France will host the Nations Cup for four-in-hand horses as well as a two and three star competition on the 5th - 9th of June. The organization has made a number of changes and improvements to make the competition even more attractive for competitors.

A new obstacle named 'Le Moulin' (the windmill) has been built. The obstacle is made from wood and is composed of triangles and squares with a windmill in the middle. The A Section has been replaced with a warm-up section which will be held on the field in front of the grandstand and race track. The sanitary conditions on the camping grounds have also been updated.
The CAI3* and CAIO four-in-hands will drive 7 obstacles, with the other divisions driving 6 obstacles.
Click here for more information on Saumur.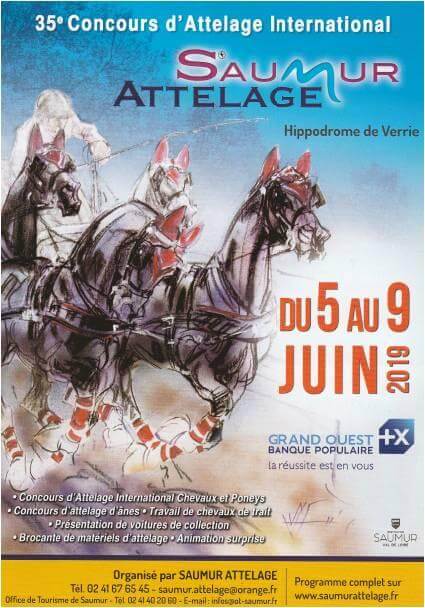 Copyright reserved. Acquisition without acknowledgment and permission from info@hoefnet.nl is not allowed.