1 April 2019
Four-in-hand Extreme Driving coming to Windsor
On Sunday afternoon, 12 May the beautiful main arena at the Royal Windsor Horse Show will be reserved for carriage driving. Instead of entering the arena to receive their prizes from Queen Elizabeth, the drivers will now be entertaining will an exciting and spectacular Extreme Driving competition.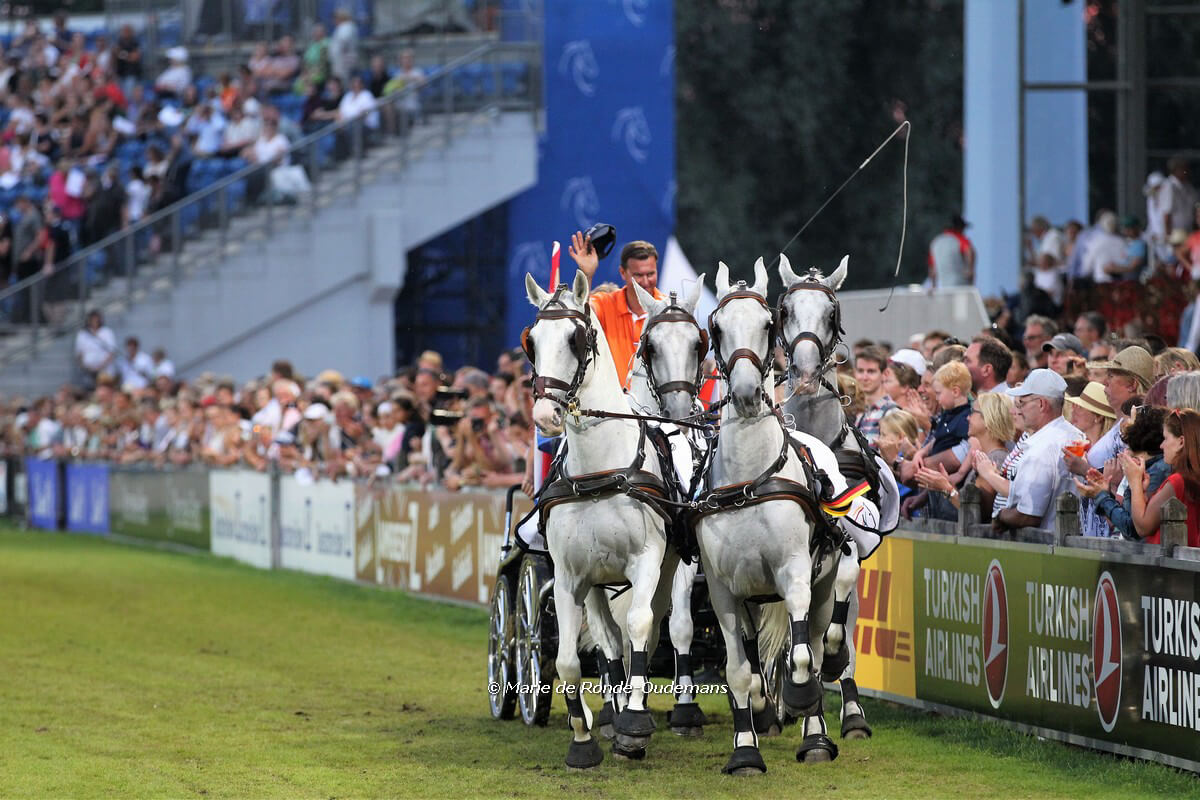 Following in the footsteps of Aachen, Windsor will also be adding and indoor/outdoor driving division to their program.
Photo:
Marie de Ronde-Oudemans
Six top four-in-hand drivers including Boyd Exell, Bram Chardon, IJsbrand Chardon, Koos de Ronde, Glenn Geerts and Daniel Naprous will take up competition with one another in the World Cup format. After the first round, the top three drivers will enter the arena for a final. This promises to be a wonderful addition to the program in Windsor, where the four-in-hand drivers begin on Thursday with the Nations Cup. The pair horses and four-in-hand ponies compete in a three star competition.
The course of the Extreme Driving competition will be in the hands of level 4 course designer Johan Jacobs, who has for years been responsible for the marathon in Windsor as well as a number of indoor World Cup courses such as London Olympia and Geneva.
The six four-in-hand drivers will be bringing an extra team of horses especially for this competition. With a prize pot of  £10.000 in total it is sure to be an exciting afternoon.
Click here for more information on the Royal Windsor Horse Show.
Copyright reserved. Acquisition without acknowledgment and permission from info@hoefnet.nl is not allowed.