12 October 2018
Vilmos Jámbor is the new FEI Athletes Representative
After the second round of voting for the function of FEI Athlete Representative on the FEI Driving Committee, Hungarian driver and organiser of the upcoming World Pony Driving Championships Vilmos Jámbor received the most votes and won it from Germany's Mareike Harm. Jámbor is now the new FEI Athlete Representative Driving and replaces Bartlomiej Kwiatek who had this function since 2014.
As a member of the FEI Driving Committee, the representative will be involved in discussing all of the issues currently impacting the international driving world. The Athlete Representative will also serve as a member of the FEI Athletes Committee, which is formed from athlete representatives across all FEI disciplines.
Vilmos Jámbor, who celebrates his 46th birthday today, is very happy that he is able to represent the drivers within the FEI from now on: ''I have just one priority, and that is drivers and their horses,' he summarizes. 'I think that the voice of the athlete is not sufficiently being heard in the decision making process. It extremely important that all driving disciplines are represented across all levels, from beginners to elite athletes."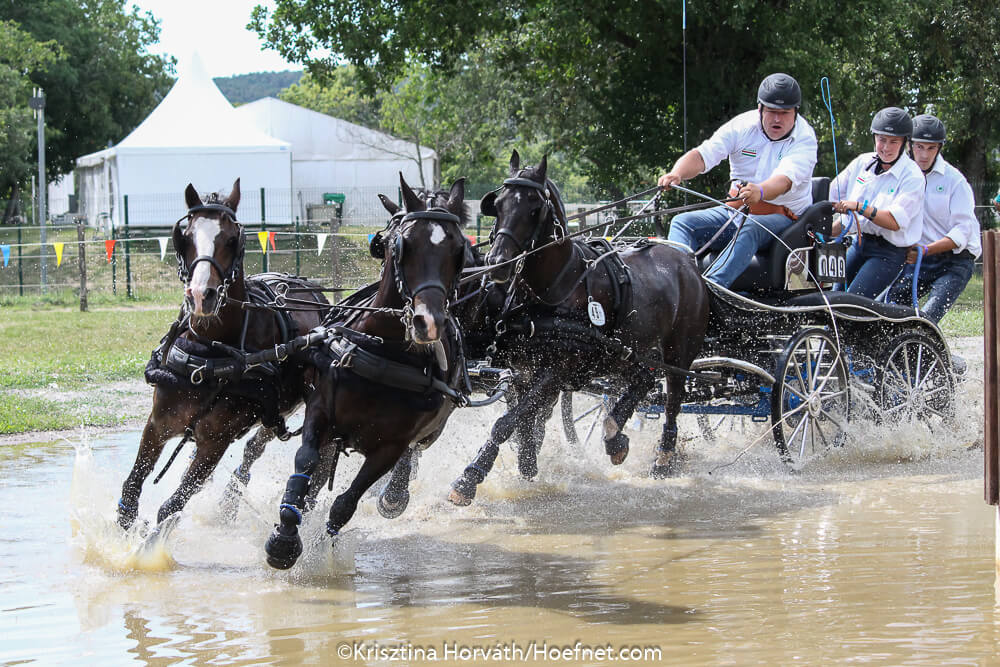 Photo:
Krisztina Horváth
Composition FEI Driving Committee
Károly Fugli (HUN) – President 2015 – 2019
Joaquin Medina (ESP) – lid 2014 – 2018 (term ending*)
Anne-Marie Turbe (FRA) – lid 2015 – 2019
Boyd Exell (AUS) – lid 2016 – 2020
Richard Papens (BEL) – lid 2017 – 2021
Vilmos Jámbor (HUN) – lid 2018 – 2022
*) Joaquin Medina's term is ending. The candidates to replace him are:
Mr Andrew Counsell (GBR)
Mr Miguel Angel Gutiérrez Camarillo (ESP)
Mr Jeroen Houterman (NED)
Mr Friedrich Otto-Erley (GER)
Mr Hillar Talts (EST)
Mr Chester Weber (USA)
This will be announced during the FEI Bureau Meeting on 17th November.