17 November 2019
Von Stein, Brauchle en Stottmeister form a new team
When the World Cup four-in-hand season closes in Stuttgart a press conference will be held to introduce the new four-in-hand team consisting of Georg von Stein, Michael Brauchle and Markus Stottmeister. Michael Freund will be the team captain.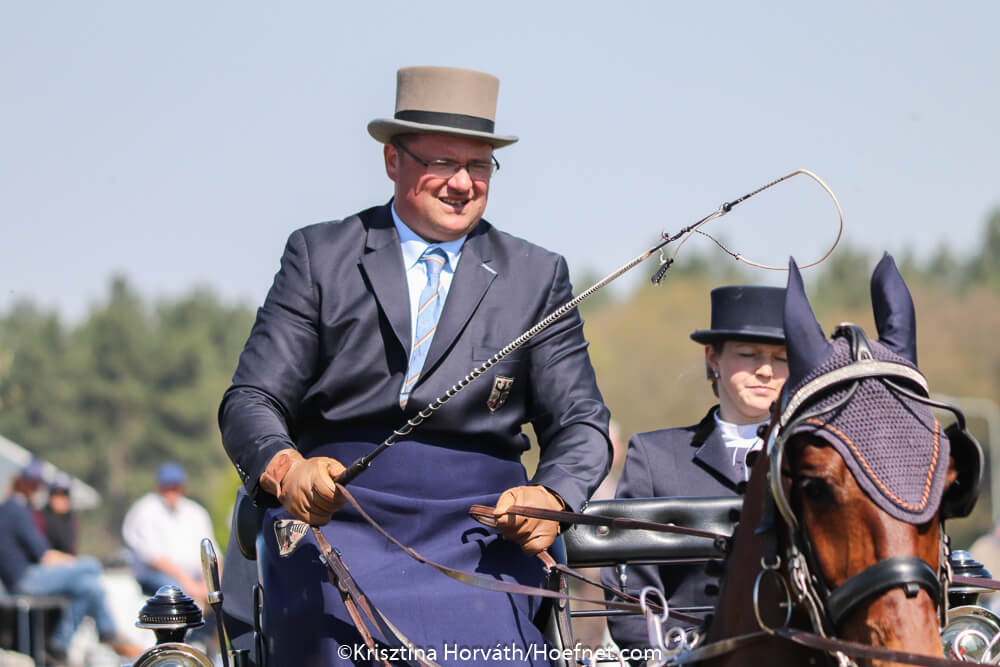 Georg von Stein
Photo:
Krisztina Horváth
Improved presentation
A number of sponsors have come forward to create this team and help German combined driving in general as well as specifically these three drivers. The idea is to make the driving sport, and primarily the four-in-hand sport more popular and visible. This collaboration is also meant to give the above mentioned drivers through financial support the means to access more training which will hopefully stimulate beter presentations.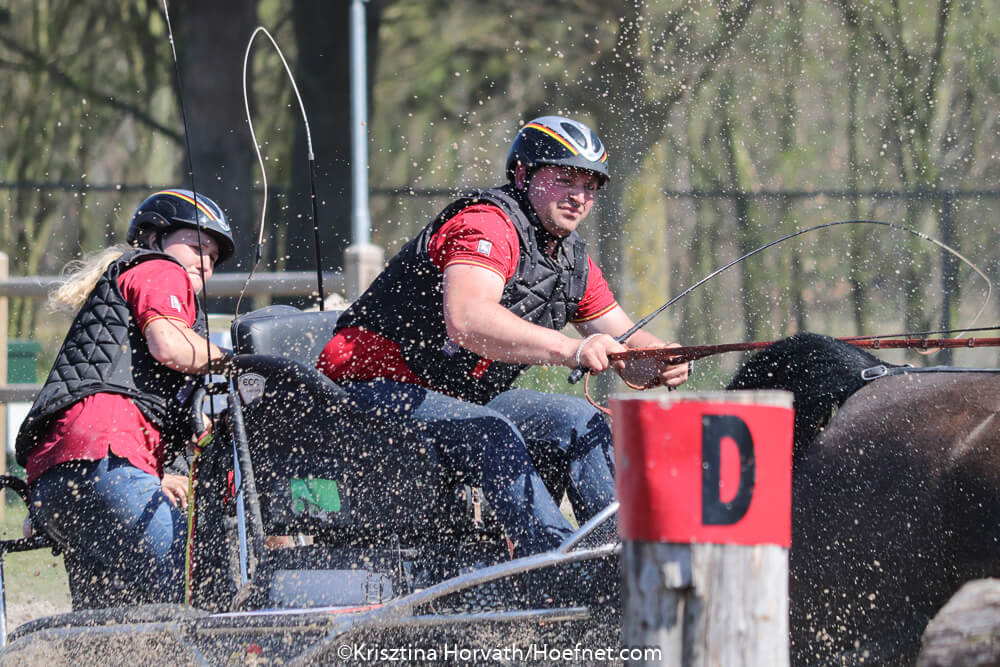 Michael Brauchle
Photo:
Krisztina Horváth
Team voor twee jaar
The firm Tempoline Pferdesport GmbH will head up the coordination of the team for the next two years. The sponsor group consists of a number of businesses who have a passion for driving and want to support this new initiative. At the moment the following companies are supporters of this new team:
Schmidt Sporthandschuhe
Fleck Reit- und Fahrpeitschen
Ensinger Mineralbrunnen
Haas Bürsten
Tisoware Gesellschaft für Zeitwirtschaft
Straub Verpackungen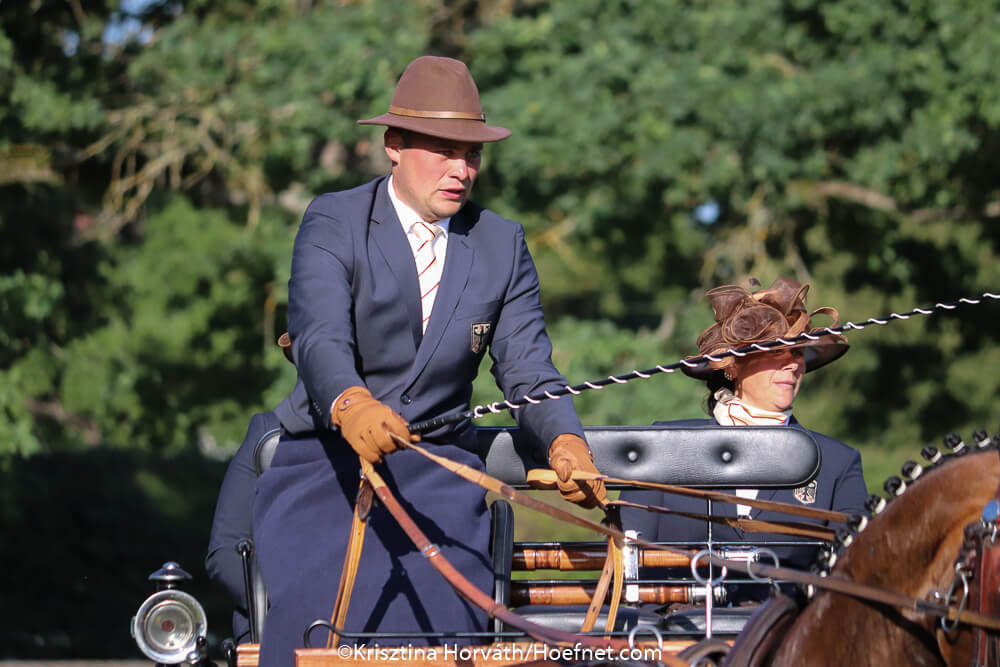 Markus Stottmeister
Photo:
Krisztina Horváth
Copyright reserved. Acquisition without acknowledgment and permission from [email protected] is not allowed.