13 April 2020
An introduction to the Hoefnet team – Magda: 'I love to write about my passion'
Next year will mark the 25th anniversary of Hoefnet. With more than 133,000 unique visitors per month, it has become one of the most popular combined-driving websites in the world. But who are the people behind Hoefnet? We would like to take this opportunity to introduce you to our staff, and this time it is our Web Editor Magda's turn.
Writing about my passion
'I live in Maarssen, NL together with my partner Jan Bijeman, who is also an active member of the driving community. For my 'real' work I am a communication advisor for the township of Bunnik. In addition to this I am an active freelance writer and have contributed for years to a number of equine publications, one of which is Hoefnet. Writing stories is something I love to do, and what is better than writing about your passion?! I am always curious as to what the driving force is behind the drivers in our sport and what their horse(s)or pony(es) mean to them. For Hoefnet I mostly write articles on competitions as well as driver interviews. It is a rewarding and enjoyable activity in addition to my day job."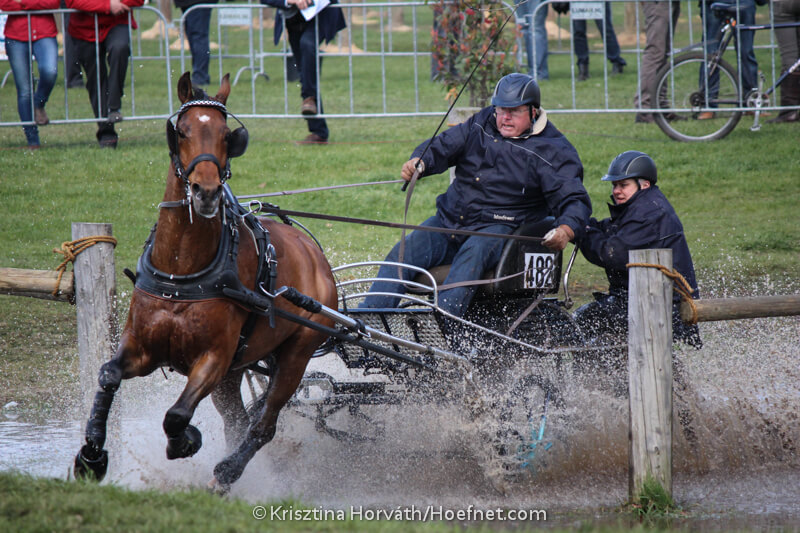 Jan and Magda share a passion for the driving sport
Photo:
Krisztina Horváth
Mental Coaching for Equestrians
'I am also a certified coach for people who are facing challenges in their life. In my practice Mentaal Optimaal I am devoted to the mental coaching of equestrians, helping both riders and drivers tackle such problems as nervousness for competitions on an individual basis. It is extremely rewarding work and I enjoy giving workshops or courses as well.'
Horse Girl
'Since a very early age I have been a "horse girl", riding under saddle with my focus primarily on jumping and eventing. Together with Jan we were introduced to driving by my uncle Krijn Coppoolse, and we often accompanied him on drives or helping with the horses at weddings. Both Jan and I rode and drove my uncle's horses and just over thirty years ago we ventured into the competitive sport as well. We continue to train our own horses both in the carriage and under saddle as it is not only easier for training the entire year through, but the horses truly enjoy the variation.
In addition to riding and grooming I am also often asked to be the announcer at horse shows and events, though primarily show jumping and driving.'
Read more on Magda on her Facebook page.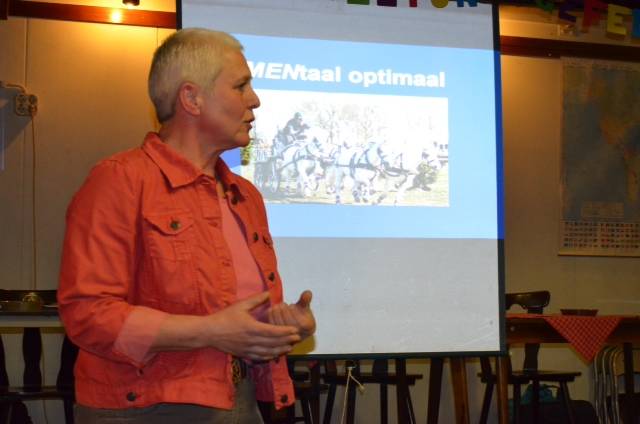 Foto: Hans Zumbrink
Copyright reserved. Acquisition without acknowledgment and permission from info@hoefnet.nl is not allowed.