26 October 2022
FEI World Cup season 2022/2023 kicks off this weekend in Lyon
The 2022/2023 FEI World Cup season kicks off this weekend with the first competition in Lyon. It is the first time in two years that a full competition season will be held.
Defending champion Bram Chardon will drive his first competition of the World Cup-series in Geneva at the beginning of December. Dries Degrieck (BEL), IJsbrand Chardon (NED), Koos de Ronde (NED), Chester Weber (USA) and Jérôme Voutaz (SUI) will start in Lyon. Benjamin Aillaud (FRA) and Boyd Exell, who won the world title in Pratoni del Vivaro in Italy a month ago, will be participating due to the Wild Card awarded to them by the organization.
Step back for Mareike Harm
The best ten international four-in-hand drivers of the outdoor season are selected to participate in the World Cup competitions. Mareike Harm (GER) qualified for the World Cup final last year and is currently in fifth place in the world ranking, but is not participating this season. She finished in fifth place at the World Championships in Pratoni del Vivaro and was part of the German team that won silver, but was also five months pregnant. She is due in February and therefore decided to take a step back this World Cup season. Dries Degrieck (BEL) is therefore participating this season.
Eyes on Dries Degrieck
Last year Dries Degrieck drove his very first World Cup competetion in Lyon and finished second on the first day. The Belgian four-in-hand driver had been working with his indoor horses for about two months. Degrieck finished his season with fourth place in the final in Leipzig.
The first round in Lyon starts on Saturday 29 October at 8:30 AM. The second round starts on Sunday 30 October at 12:50 PM. The order of the results of the first round determines the starting order for the second round on Sunday. Both days there is a drive-off for the best three drivers.
Jeroen Houterman is the course designer in Lyon. He also built the 2021/2022 World Cup Final in Leipzig and was Technical Delegate at the World Four-in-Hand Championship in Pratoni del Vivaro.
Click here for more information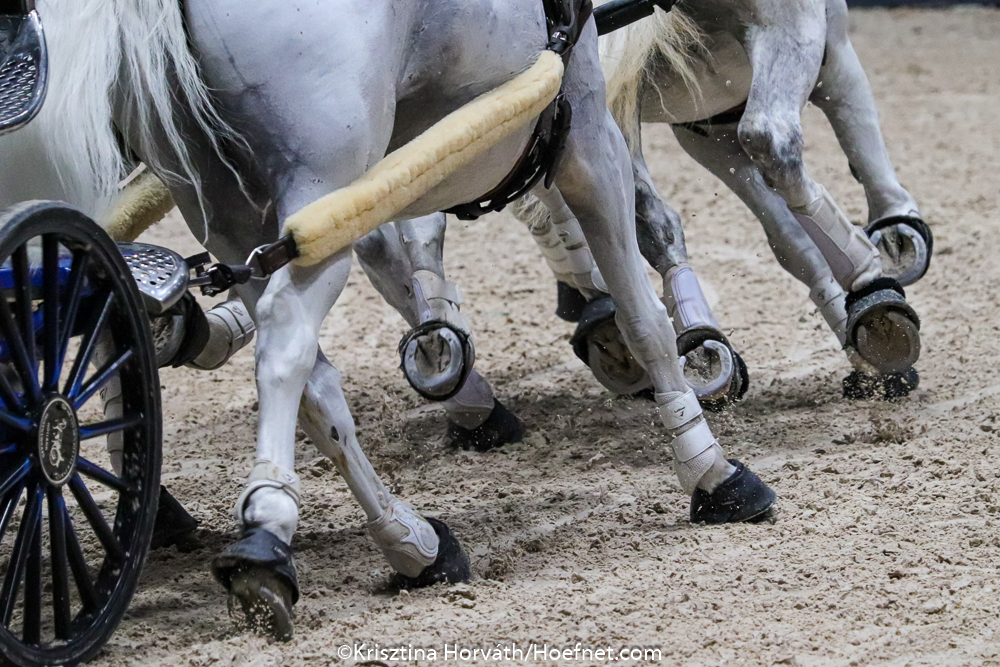 Photo:
Krisztina Horváth