27 June 2020
FEI Driving World Cup™ series legs 2020-2021 announced
The FEI Board allocated today eight legs of the FEI Driving World Cup™ 2020-2021 season, which will be the 20th edition of the series. After the move of Stockholm to February 2021 eight legs remain and the final in Bordeaux:
Lyon (FRA) 31 October-1 November 2020
Maastricht (NED) 6-7 November 2020
Stuttgart (GER) 11-15 November 2020
Budapest (HUN) 28-29 November 2020
Geneva (SUI) 12-13 December 2020
London (GBR) 18-19 December 2020
Mechelen (BEL) 26-30 December 2020
Leipzig (GER) 14-17 January 2021
Bordeaux (FRA) – Finale 4-7 February 2021
The FEI has not announced the qualification procedure for the series yet.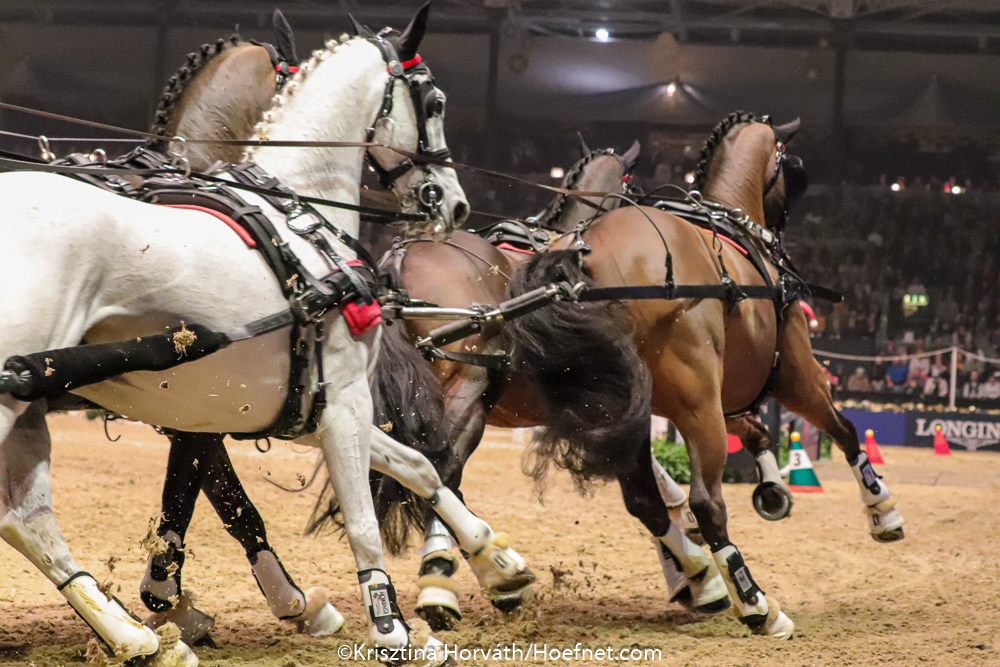 Photo:
Krisztina Horváth
Copyright reserved. Acquisition without acknowledgment and permission from info@hoefnet.nl is not allowed.