23 May 2019
More driving in Riesenbeck this year
After introducing three international equestrian disciplines to the competition last year, the organization behind the competition at Riesenbeck International has decided to expand the program every year with the ambition to attract more spectators and competitors. This means that there will be even more driving at this years edition taking place 21-23 June.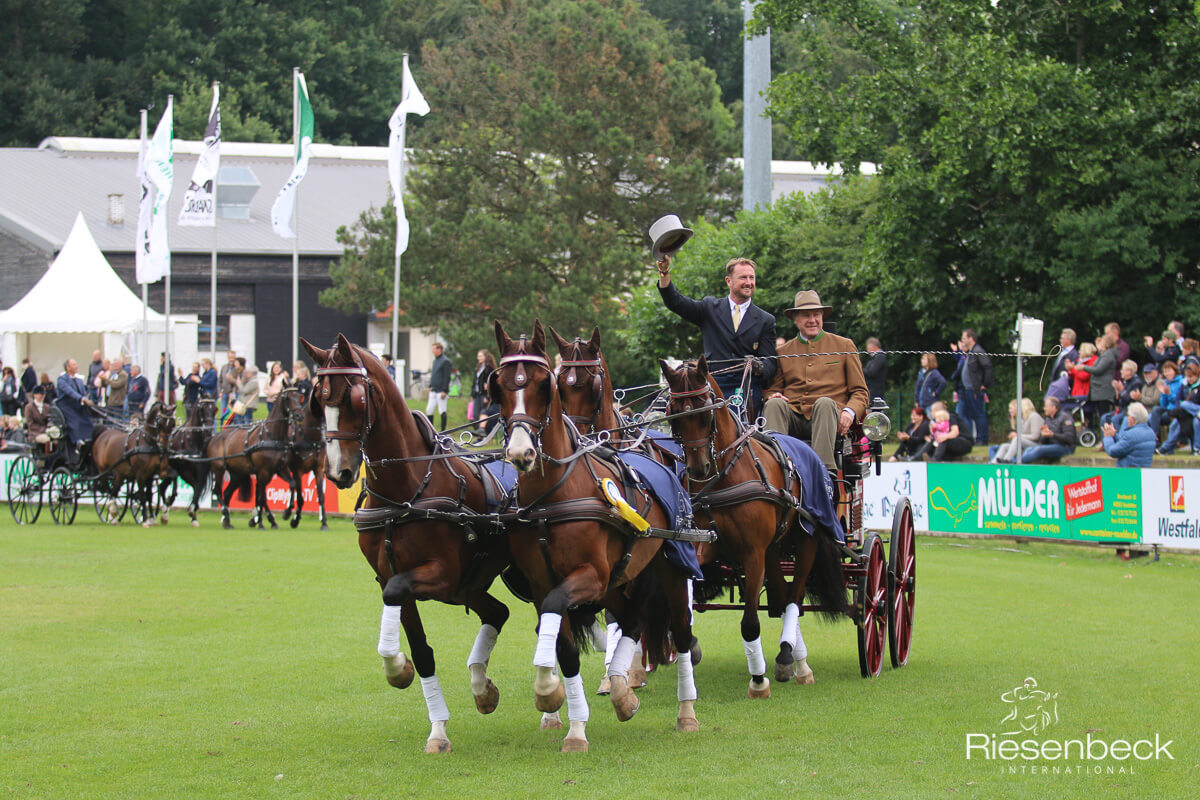 The German four-in-hand drivers will not only be competing against their colleagues from all over the world in the Derby, but will also be striving for a national title. On Friday evening at 21:00 an extra class has been added to the program in the main arena. For this 'Jagd um Punkte' class the show jumping course will be replaced with a cones course.
On Saturday the best German pair drivers will drive the marathon in the Surenburger forest, testing out the fastest routes before the four-in-hands take to the course.
Organizer Ludger Beerbaum: "A large number of spectators gave feedback that they wanted to see more driving in Riesenbeck, and we are trying to make good on those wishes. It is our goal to make every year a bit better and to organize a great show for the competitors."
Click here for more information