9 January 2015
Wild card for Sebastien Mourier in World Cup Final Bordeaux
French four-in-hand driver Sébastien Mourier has received the wild card to compete at the FEI World Cup™ Driving Final in Bordeaux on 7 and 8 February.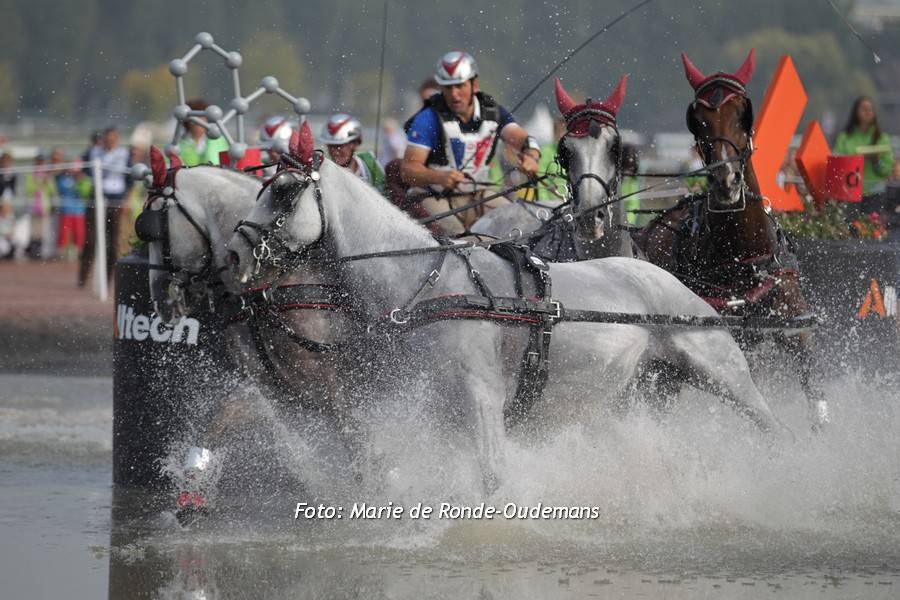 Photo:
Marie de Ronde-Oudemans
The marathon specialist finished on the fifth place in his favourite phase at the Alltech FEI World Equestrian Games in Normandy last September. It is the first time that the 35-year-old driver competes at a FEI World Cup™ Driving competition.
The names of the 6 finalists will be announced after the last qualifier in Leipzig on Sunday 18th January.