6 November 2017
Wild card for Voutaz in Geneva
Winner of the marathon and cones at the FEI European Championships in Gothenburg Jérôme Voutaz has received a wild card to compete in the FEI World Cup™ Driving leg in Geneva, Switzerland, on Saturday 9th and Sunday 10th December.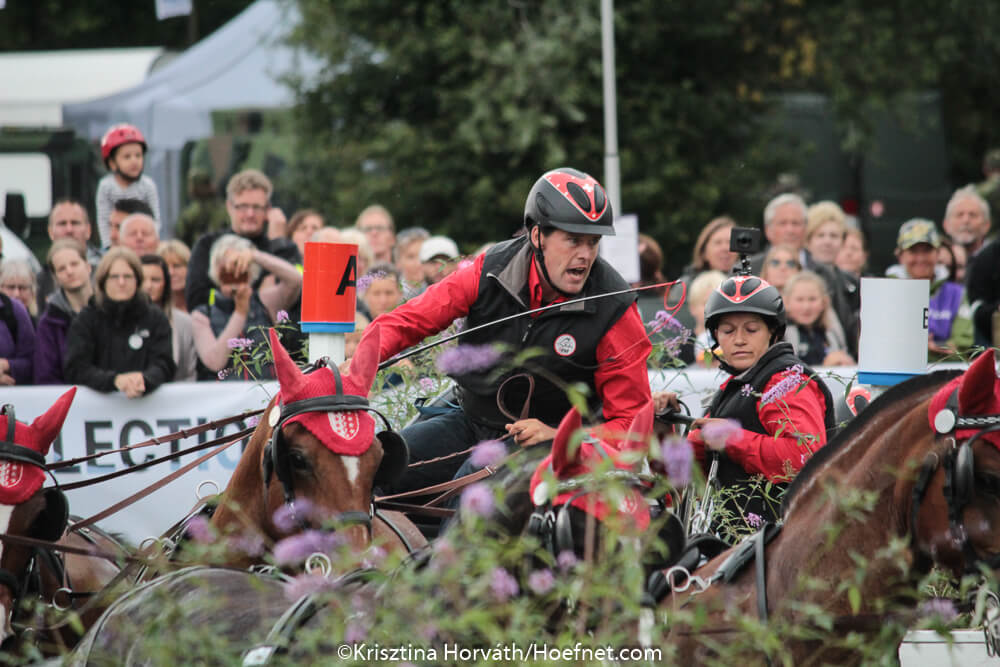 Jérôme Voutaz
Photo:
Krisztina Horváth
Voutaz is part of the World Cup Series and will be able to continue his competition rhythm with this wild card in the Palexpo Arena.
The Swiss driver can expect strong competition from Boyd Exell, who has been unbeaten in Geneva since 2008 as well as from Chester Weber, Bram Chardon, Edouard Simonet and Georg von Stein.
Click here for more information about the FEI World Cup™ Driving.