23 January 2018
World Cup Finale Wildcard awarded to Benjamin Aillaud
The French four-in-hand driver Benjamin Aillaud has received the wild card for the World Cup finals in Bordeaux, February 3rd and 4th. Aillaud has been competitive this World Cup season, but had not yet qualified for the final. With this wildcard he will now have the chance to represent the French tricolour in Bordeaux.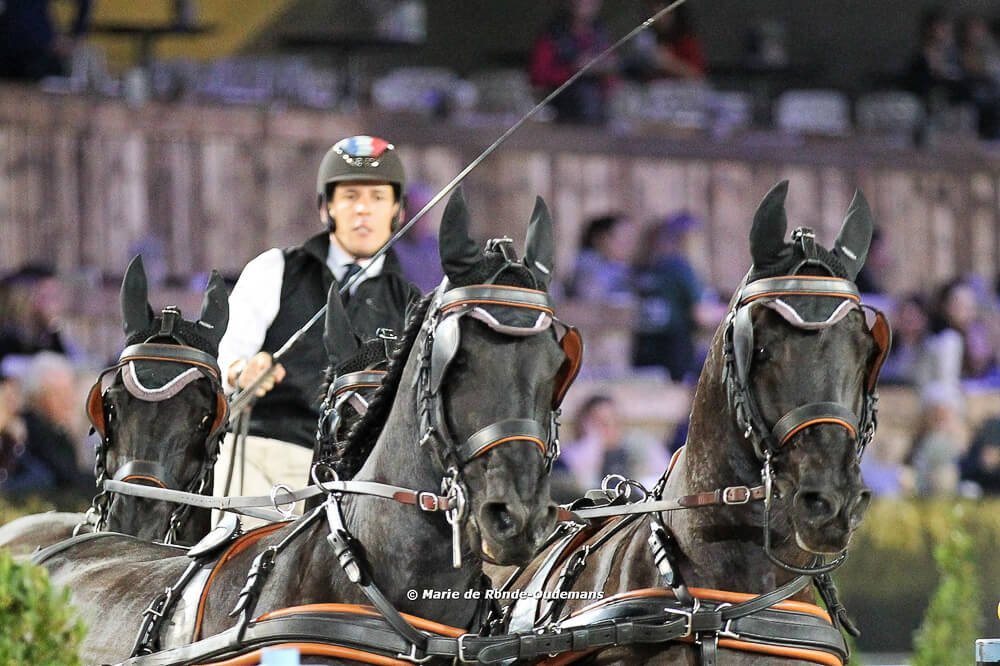 Benjamin Aillaud
Photo:
Marie de Ronde-Oudemans
Benjamin Aillaud will be competing in Bordeaux against the reigning champion and winner of Stuttgart, Stockholm and Genéve Boyd Exell, Leipzig winner Jérôme Voutaz, London winner IJsbrand Chardon, Budapest winner Koos de Ronde, Mechelen winner Bram Chardon, and Glenn Geerts, who placed second in Leipzig yesterday.