16 October 2015
Wild cards for De Ronde, Geerts and Simonet in Mechelen
Koos de Ronde, Glenn Geerts and Edouard Simonet have received a wild card to compete at the FEI World Cup™ Driving competition in Mechelen, Belgium, on 29 and 30 December.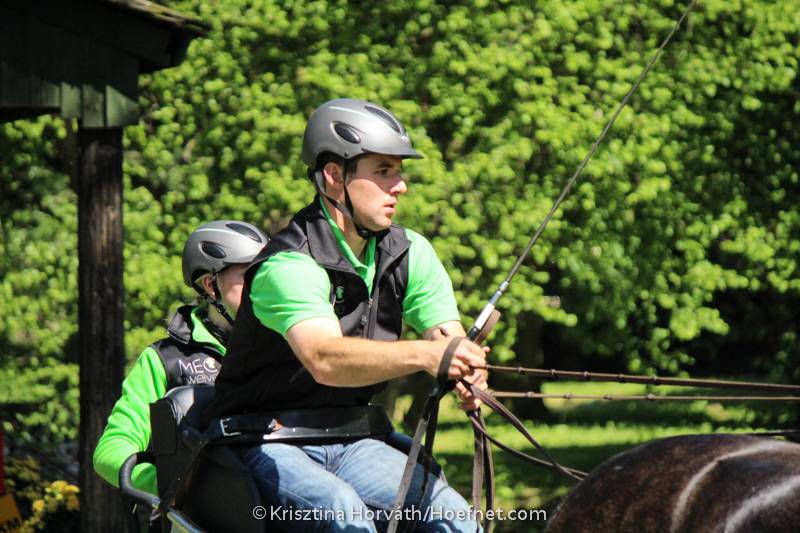 Photo:
Krisztina Horváth
Koos de Ronde has got 'something' with Mechelen. The Dutch driver already won the World Cup Driving leg in Mechelen vijf times, in 2008, 2009, 2010, 2012 and 2014. For Glenn Geerts it will be his fifth start in the Nekkerhal with a wild card.
Edouard Simonet will make his World Cup debut in Mechelen. The 26-year old driver acted as a backstepper for Boyd Exell for many years and attended Mechelen in that function several times. In 2013 he successfully took up the reins himself of the four-in-hand Arabo Friesians owned by Louis Groenen. Simonet finished 13th in the FEI World Cup™ Driving standings and moved up to the 11th place after Weber and Sandmann pulled out. The driver from Neerpelt was thus very close to becoming one of the Top Ten drivers this season, but has now received the opportunity anyway to get his first World Cup experience as a competitor.