3 November 2016
Wild cards for Ulrich and Aillaud in Geneva
Werner Ulrich (SUI) and Benjamin Aillaud (FRA) have received a wild card to compete in the FEI World Cup™ Driving competition in Geneva on 10 and 11 December.
Benjamin Aillaud
Photo:
Krisztina Horváth
The Swiss four-in-hand champion Werner Ulrich has been a guest for many years in Geneva. French driver Benjamin Aillaud is also familiar with the biggest indoor arena in Europe. He has already competed three times in the World Cup at the Palexpo, last time in 2014. Aillaud will start with the Lusitano horses with which he also competed in Saumur and Donaueschingen. He will train the Arabo-Friesian team of French-based Dutch owner Eric Bouwman this winter for the coming outdoor season.
Both drivers can expect a tough competition with Boyd Exell, who has been unbeatable in Geneva since 2008, Georg von Stein, father and son József Dobrovitz and Jérôme Voutaz.
Click here for more information about the FEI World Cup™ Driving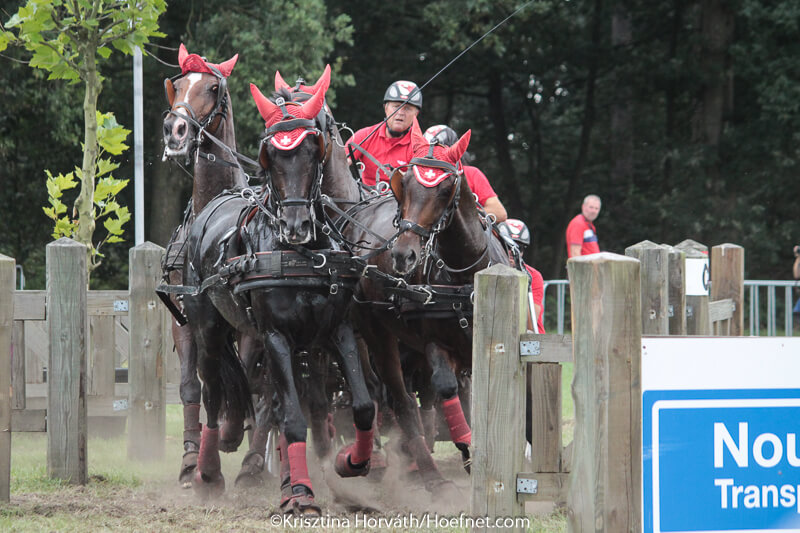 Werner Ulrich
Photo:
Krisztina Horváth