30 October 2020
Wild cards for Voutaz, Geerts and Degrieck in Geneva and Mechelen
Swiss four-in-hand driver Jérôme Voutaz has received the wild card for the FEI Driving World Cup leg in Geneva, while Belgian drivers Glenn Geerts and Dries Degrieck will start in Mechelen (Lier) with a wild card.
Voutaz will compete in Geneva on 12th and 13th December against Mareike Harm, Boyd Exell, Bram Chardon, Benjamin Aillaud and Glenn Geerts which completes a copy of the 2019 competitors field.
Subject to approval, the FEI World Cup for-in-hand will take place in Lier instead of in Mechelen this year. Glenn and Dries will compete on 29th and 30th December against Koos de Ronde, Boyd Exell, Jérôme Voutaz, Mareike Harm and József Dobrovitz.
The 20th edition of the FEI Driving World Cup will be opened on 28th November in Budapest, followed by the competitions in Geneva, Mechelen and Leipzig. The Final will be held in Bordeaux.
The FEI will soon announce how the qualification for the Final will be determined, since the first leg in Lyon was cancelled.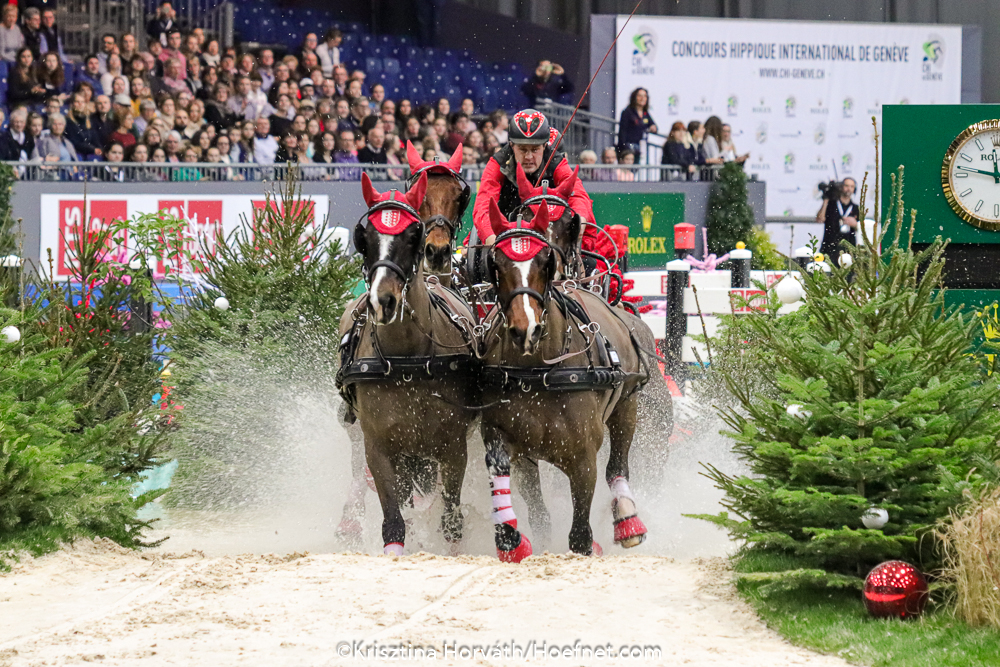 Jérôme Voutaz
Photo:
Krisztina Horváth
Copyright reserved. Acquisition without acknowledgment and permission from [email protected] is not allowed.