27 October 2017
First World Cup Wild Cards Awarded
Last week the FEI announced the starting line-ups of four-in-hand drivers who will be competing on the World Cup circuit this season. This week, the wild card spots have also been announced.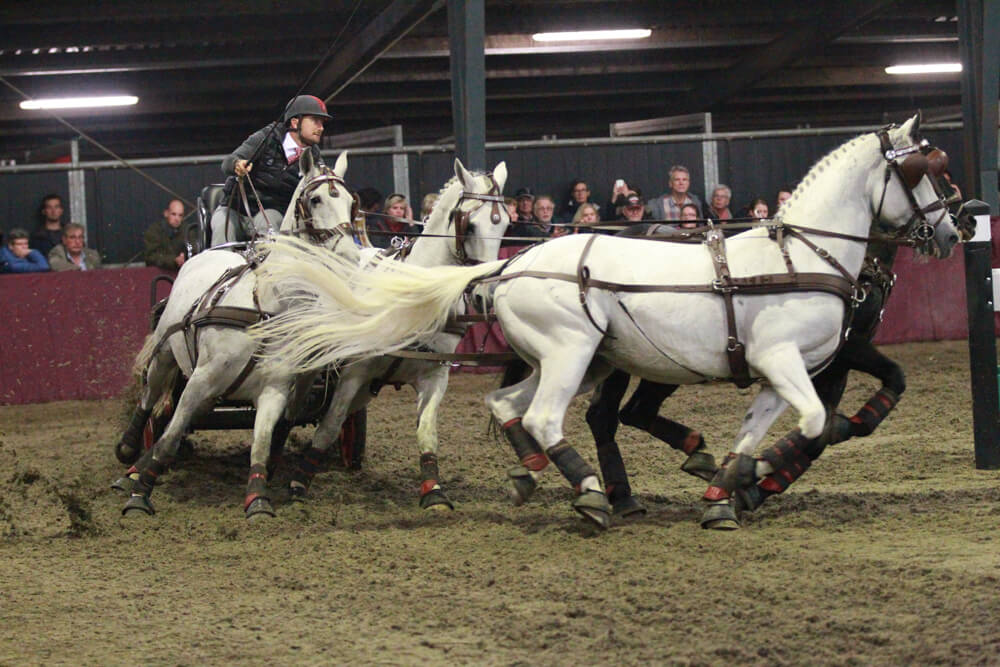 Chester Weber is preparing in the Netherlands for the World Cup season
Photo:
Marie de Ronde-Oudemans
Georg von Stein (GER) will be added to the starting order at the season opener in Stuttgart November 17th and 18th. Von Stein has also received a wild card for Leipzig January 19th and 21st where he will be joined by American challenger Chester Weber who was also awarded with a start.
Both father and son József Dobrovitz and József Dobrovitz jr. will be representing Hungary in the nations capital Budapest for the World Cup competition December 2nd and 3rd.
Click here for more information on the FEI Four-in-hand World Cup