6 May 2018
Windsor 2018: Seven teams in Nations Cup
The Royal Windsor Horse Show is getting ready to host the Nations Cup for the four-in-hand drivers this coming weekend. A total number of 30 competitors from 12 countries will battle it out for top honours at this prestigious show, which is celebrating its 75th anniversary this year. Teams from Belgium, Spain, France, Great Britain, Germany, the Netherlands and Sweden will compete in the Nations Cup.
The Dutch team are the title defenders in the Nations competition, while Australia's Boyd Exell will defend his title in the individual competition. Furthermore, there are individual competitors from Austria, Czech Republic, Uruguay and the USA.
The 17 Horse Pairs and 8 Pony Teams will compete in a CAI3* competition in Windsor, which is also getting ready for the exciting Royal Wedding which takes place the Saturday following the event.
Click here for all information.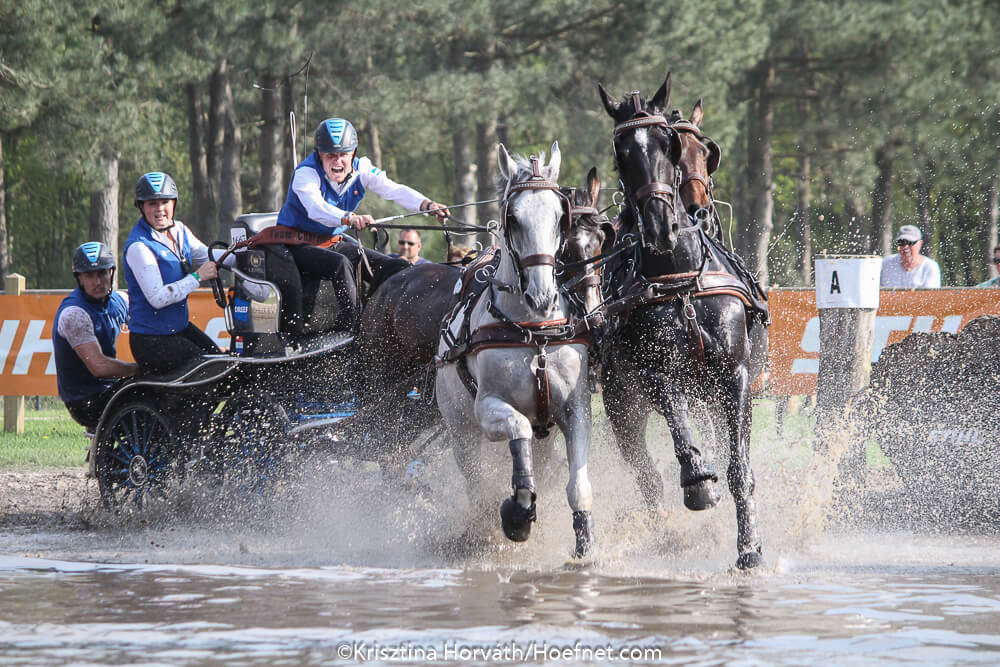 Bram Chardon, IJsbrand Chardon and Koos de Ronde are the members of the Dutch team this year at Windsor
Photo:
Krisztina Horváth