11 May 2018
Windsor 2018: Dressage victory for Lars Schwitte
Competitors in the Land Rover International Driving Grand Prix horse pairs class face a close competition after today's dressage phase as just five penalty points separate the first four names on the leader board. In first place is last year's winner here - Lars Schwitte from Germany - who counts his 2017 Royal Windsor win as his most memorable sporting achievement.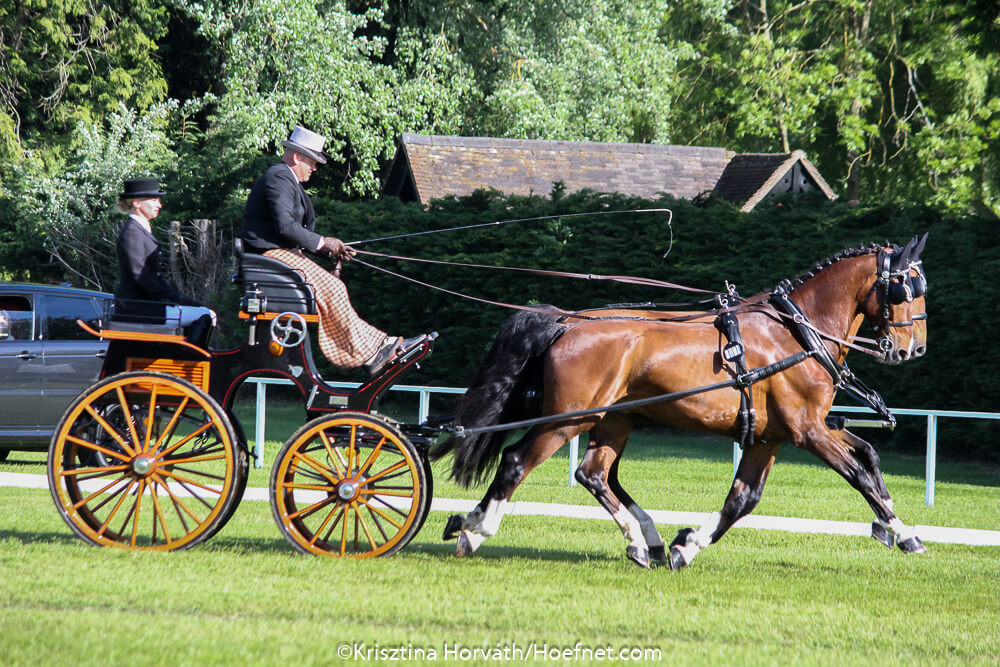 Lars Schwitte
Photo:
Krisztina Horváth
Driving his KWPNs he drove an accurate test to take the lead less than 2-penalties ahead of experienced Swiss horse pairs competitor Beat Schenk.
Schwitte's win was all the more satisfying for him in that he was a late entry. Eager to compete here, he was put on a waiting list by his Federation and the Show with his entry confirmed only in the last few weeks. As a warm-up, he competed in the dressage phase at a GB national competition at Ashfield's last weekend where his smooth test mightily impressed those watching. With four international wins to his credit from 2017, he was a member of the silver medal winning team at the Horse Pairs World Championships in Slovenia.
Second-placed Schenk first competed here in 2006 when he won the horse pairs class, repeating this achievement in 2009 and 2011. In 2017, he was third at Royal Windsor, won the international event at Saumur in France and was a bronze medallist at the Horse Pairs World Championships in Slovenia.
Only just behind him in third place is Baroness Amely von Buchholtz from Argentina, a regular competitor here over the years. She took third place in the dressage phase in 2017.
Click here for starting orders, results, photos and videos.
Source: Revolution Sports