11 May 2019
Windsor 2019: Marathon victories for De Boer, Koalick and De Ronde
A mainly dry day, interspersed with a few showers, provided good conditions for competitors driving the marathon in the Land Rover International Driving Grand Prix at Royal Windsor Horse Show. As last year, the overnight leader - world champion Boyd Exell from Australia - drove an exemplary round, his competitive times in the cross-country obstacles increasing his lead ahead of tomorrow's final phase.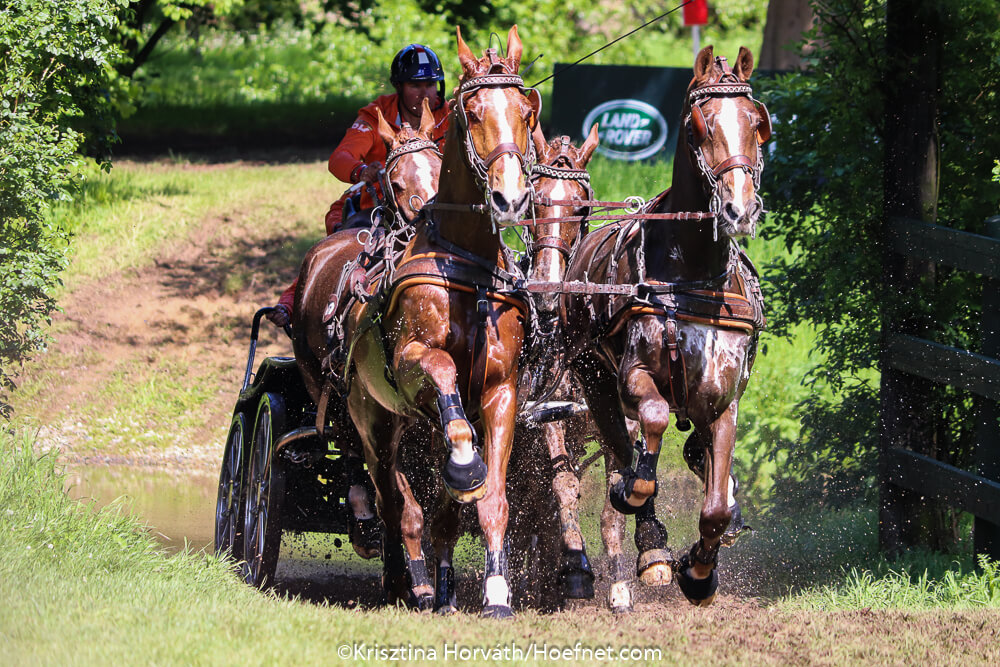 Koos de Ronde
Photo:
Krisztina Horváth
Exell actually came in second in the marathon phase, but just 0.03 of a penalty behind the marathon leader, Koos de Ronde from the Netherlands, who recorded the fastest time in four of the obstacles. This has moved the experienced Dutch driver up the order to third place from sixth after the dressage. Ahead of him, however, remains his fellow countryman, young driver Bram Chardon, whose good marathon – he was third overall – has retained him his second place. He is 9-penalty points adrift of leader Exell which gives the Australian three cones in hand in the final phase.
The Netherlands retain their lead position in the Nations competition with Belgium moving up from fifth into second place, France now challenging them closely for third place.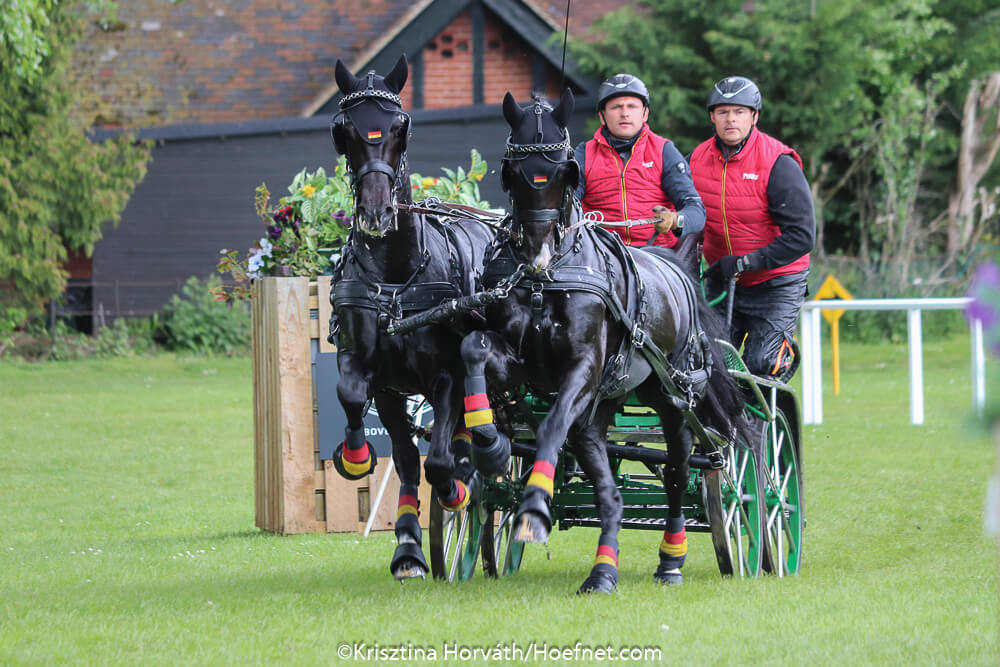 Sandro Koalick
Photo:
Krisztina Horváth
Horse Pairs
Fortunes changed a little more radically in horse pairs, where the scores were considerably closer among the top competitors. A new leader emerged when third placed after the cones, Sandro Koalick from Germany, drove a storming marathon to head this section and move into first place overall. Another to excel in the marathon, Franck Grimonprez from France – fourth in the Land Rover International Driving Grand Prix last year – jumped from fifth after the dressage to second overall at this stage in the competition, less than 4-penalties behind the leader. Yesterday's dressage leader, Lars Schwitte, is currently in third place.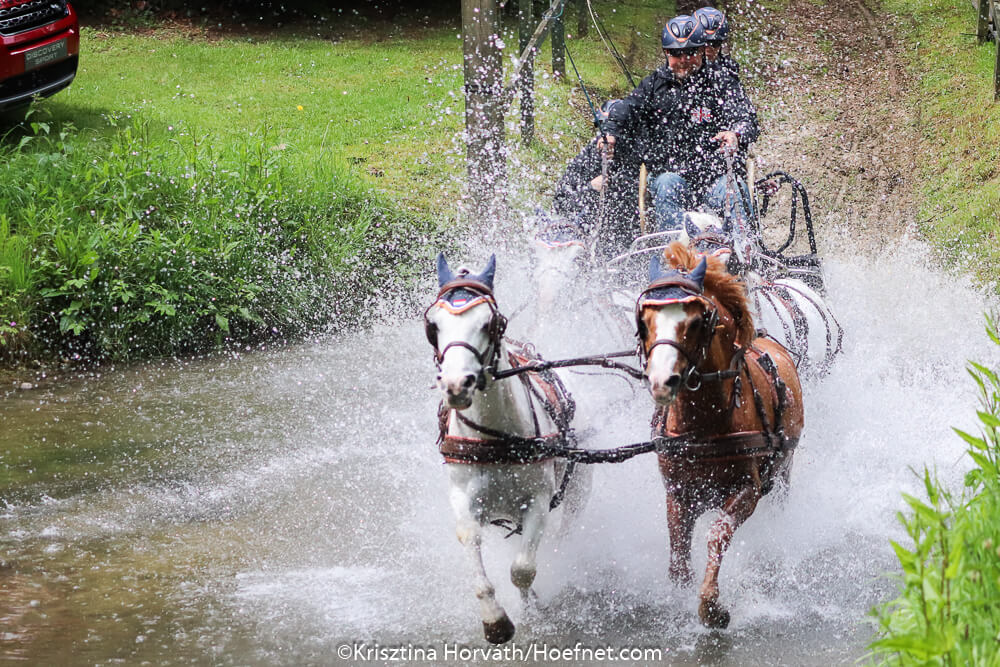 Jan de Boer
Photo:
Krisztina Horváth
Pony teams
In pony four-in-hand there has been no change in the overnight order with experienced Dutch driver Jan de Boer winning the marathon to give him a comfortable lead for the final phase. Tinne Bax from Belgium retains her second place but has less than a cone in hand (3-penalties) over third placed Jaqueline Walter from Germany.
Click here for the starting orders and results
Source: Royal Windsor Horse Show