11 May 2023
Windsor 2023: two horses out, one horse for re-inspection
The Driving compeition officially started at the Royal Windsor Horse Show this aternoon with the Horse Inspection. The Horse Singles and the Horse Pairs are back at RWHS this year, along with the Horse Teams who just like in the previous years are competing in a CAIO4* Nations Cup.
11 Horse Sinlges, 11 Horse Pairs and 16 Horse Teams have done the jog this afternoon, where all horses except three have passed the inspection by the President of the Ground Jury and the FEI Veterinary Delegate. Unfortuantely Beene van de Dubelsile from Daniel Naprous' (GBR) team and Donald Duck from Hans Heus' (NED) team were declared 'not fit to compete'. Both drivers have their remaining four horses to start in the competition tomorrow. Fruto of Benjamin Aillaud's team is awating re-inspection tomorrow morning before dressage begins.
Dressage starts tomorrow at 9.00am with the Horse Singles, followed by the Horse Teams and the Horse Pairs present their dressage test last in front of the Ground Jury led by Bert Jambon (BEL).
Click here for more information.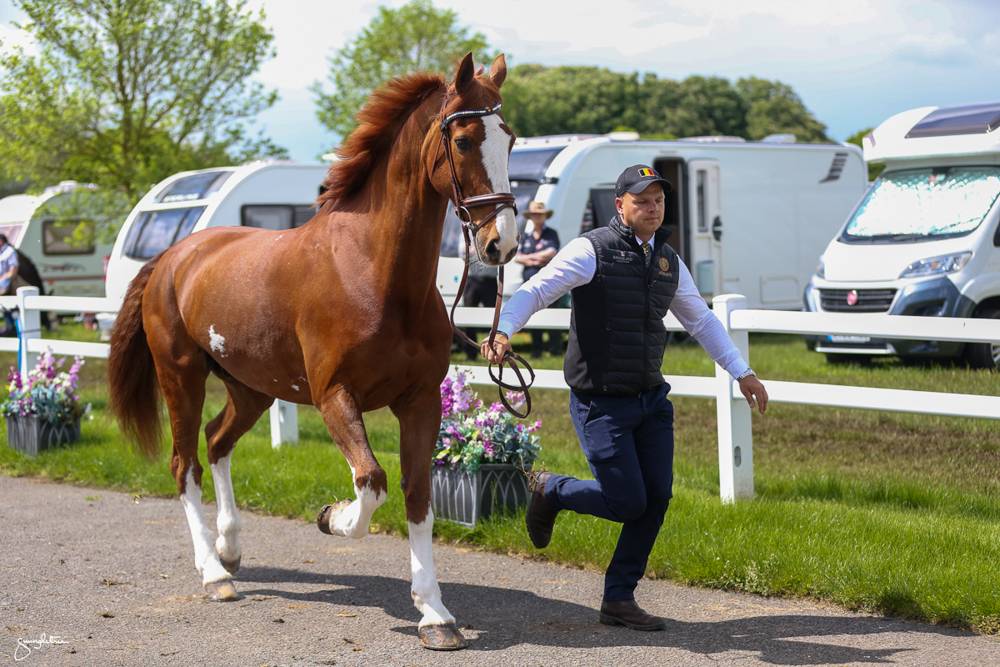 Photo:
Swingletree Photography