15 May 2017
Windsor: Royal Award for Philip Bateman
FEI Technical Delegate Philip Bateman was awarded the prestigious Geoffrey Cross Memorial Trophy by her Majesty the Queen at the conclusion of the Royal Windsor Horse Show last weekend. This was in recognition of his commitment, dedication and services to the Horse Show over the last 32 years.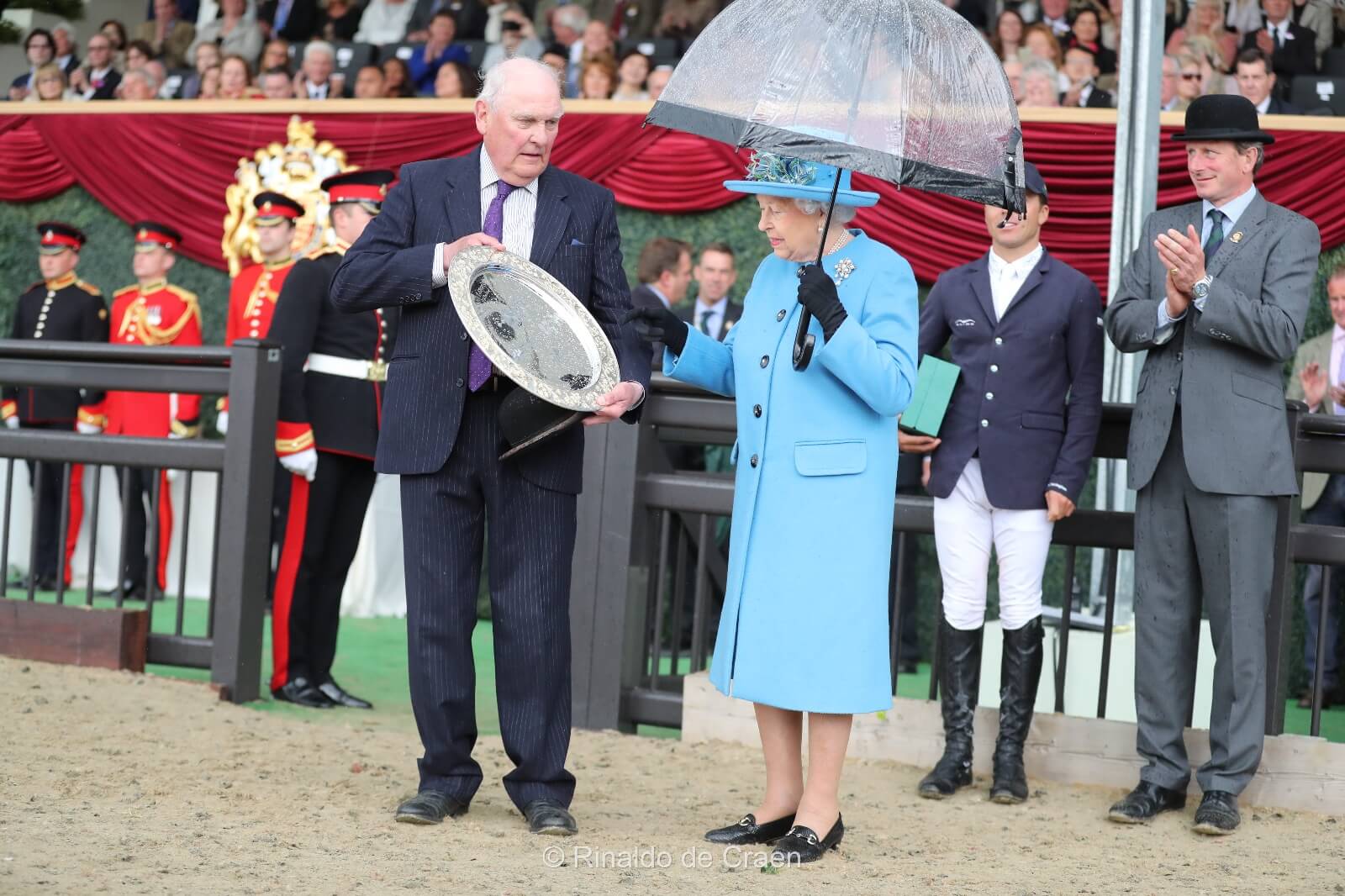 Philip Bateman received the Geoffrey Cross Memorial Trophy from her Majesty the Queen
Photo:
Rinaldo de Craen
Bateman has been involved in the Royal Windsor Horse Show since 1985. First as Assistant Technical Delegate and since 1998 as FEI Technical Delegate. Bateman is one of the few highest Level (4) TD's in the Driving community and is as such involved in many international driving events and World- and European Championships. Bateman is much appreciated for, amongst other things, his great sense of humour, his knowledge of the FEI rules and his problem-solving capabilities.
Bateman was absolutely flabbergasted when he received the silver plate from her Majesty during the Prize Giving Ceremony on Sunday and very much appreciated this Royal Award.