12 May 2017
Windsor: Lars Schwitte takes the lead in the Horse Pairs class
Today the Horse Pairs drove their dressage test at the Royal Windsor Horse Show, where rain and sunshine took turns. Germany's Lars Schwitte won this first part of the competition, ahead of Irish driver Barry Capstick and Baroness Amely von Buchholtz.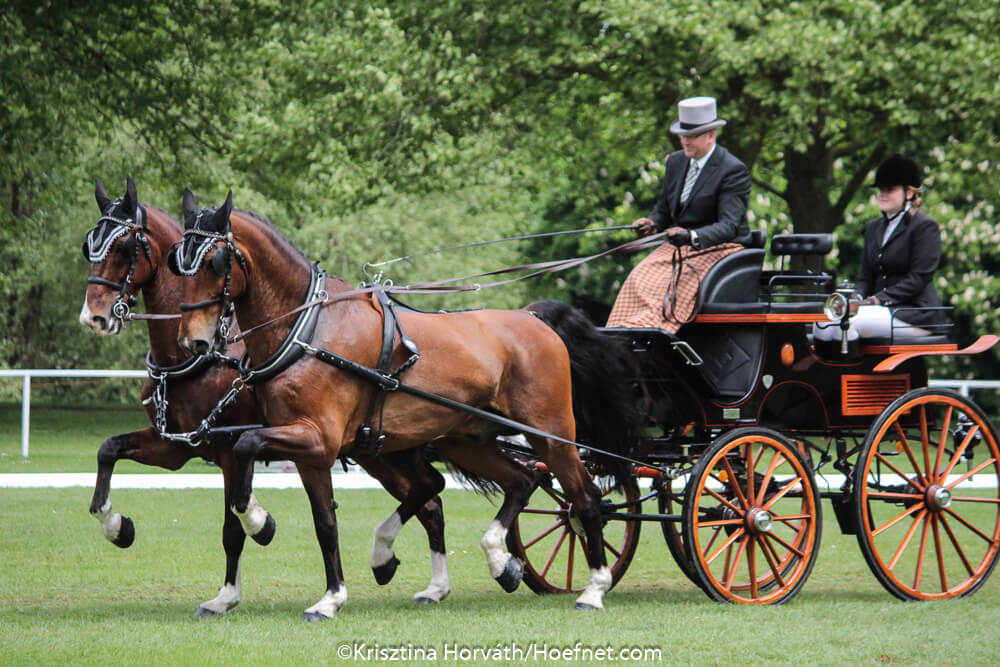 Lars Schwitte
Photo:
Krisztina Horváth
Windsor debutant Lars Schwitte drove his KWPN-geldings Coenraad (v. Manno) and Damico 5 (v. Waldemar) with a nice test to a score of 41,30 points. Title defender in Windsor Barry Capstick was very pleased with his second place since one of his horses has only been in harness for 14 weeks.
The competitors will now prepare for tomorrow's marathon with eight well-designed obstacles by Dutch level 4 Course Designer Johan Jacobs.