14 May 2017
Windsor: Eighth Royal Windsor Win For Boyd Exell
Boyd Exell scored his eighth win in the Land Rover International Driving Grand Prix having taken his first title in 2004. After a good win in the dressage phase with his team of four mixed Dutch and Swedish-bred horses, the reigning World Champion from Australia drove a steady round, mindful of a young horse in the wheel competing in his first marathon.
Second in this phase by less than one penalty point to his pupil Edouard Simonet from Belgium he nevertheless retained the top slot overall. A long technical cones course set by Johan Jacobs from the Netherlands, that was challenging yet fair in the final phase saw few drivers manage double clear rounds. Exell was one to have a cone down but he secured the title 13-penalty points ahead of his closest challenger. Simonet, driving a team of impressive Arab cross Friesian black horses, moved up from third into second place in the final ratings while Koos de Ronde from the Netherlands, seldom out of the top scoring teams, finished third.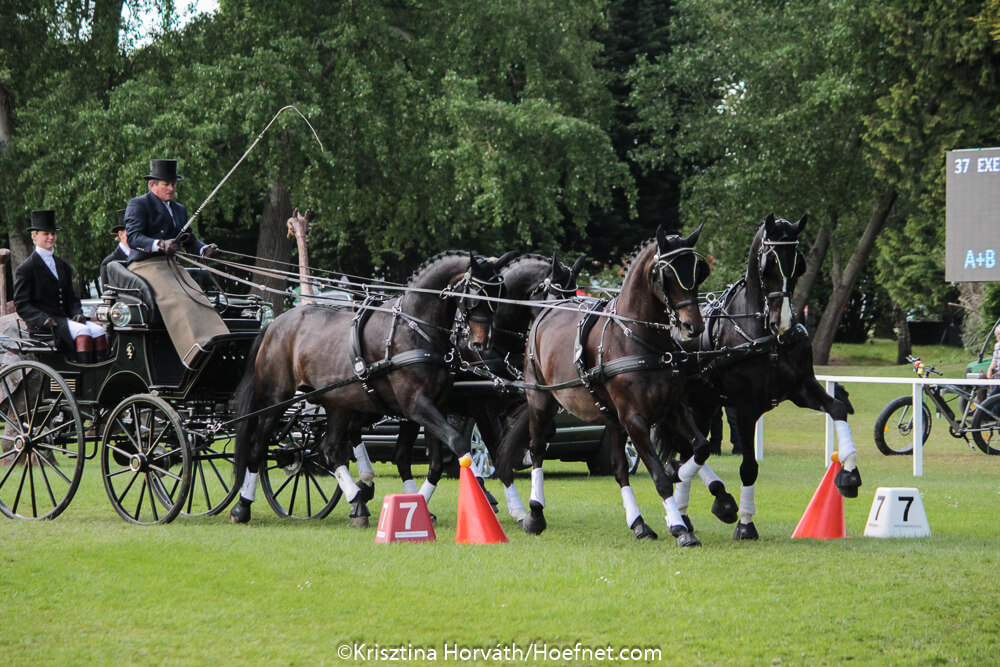 Boyd Exell
Photo:
Krisztina Horváth
Horse Pairs
Horse pairs found the cones course no less of a test and again, fortunes behind the leader changed. Germany's Lars Schwitte led through the first two phases, even though he scored fourth place in the marathon, and with just one cone down in the final phase, he retained his overall first place. A driver who pursues the sport purely for pleasure – he manages his own construction company – and who was competing for the first time here, he was understandably delighted with his result. Behind him Michael Sellier from France, competing for the first time at Royal Windsor, moved up to second place from third while Gerald Rössler from Austria jumped two places to clinch third.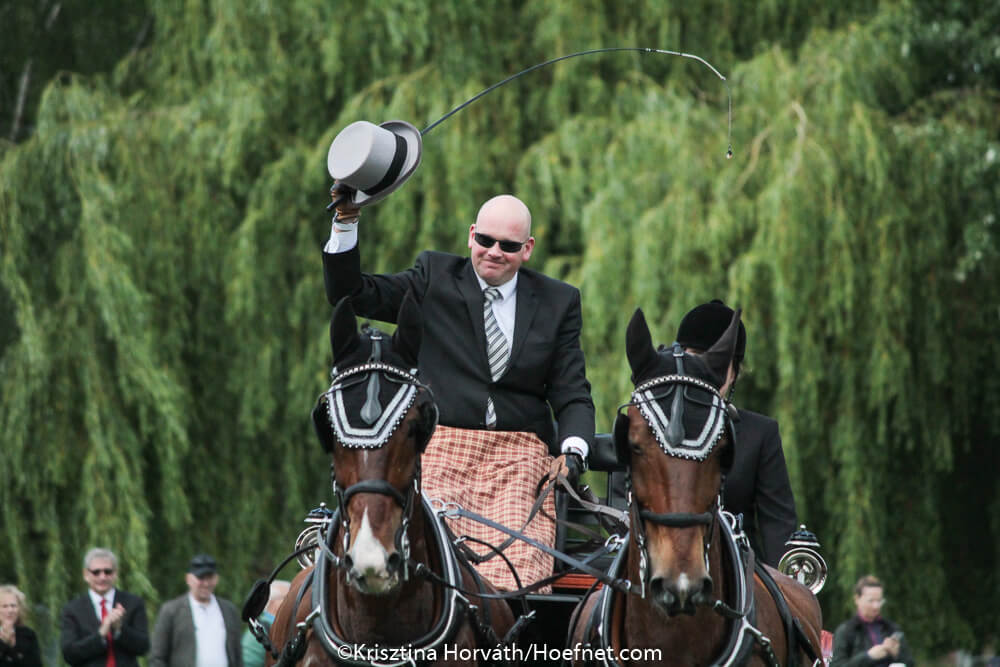 Lars Schwitte
Photo:
Krisztina Horváth
Pony Fours
Pony four-in-hands were the ones that changed places for the final standings. Jacqueline Walter from Germany had squeezed into first place after the marathon by the narrowest of margins, but the overall win went to the only competitor to post a double clear in the cones, Tinne Bax from Belgium. Bax has competed at Royal Windsor for the last half-a-dozen years, but this is her first win. Her smile showed just how pleased she was. Walter, smiling equally as broadly, pronounced herself completely satisfied to have come second at her third time competing here – she has improved her position each time – while six times Royal Windsor winner, Jan de Boer from the Netherlands, dropped to third place.
In a team competition among horse fours competitors – the Netherlands took first place with Ijsbrand Chardon, Theo Timmerman and Koos de Ronde, Belgium was second with Edouard Simonet, Dries Degrieck and Glenn Geerts, and Germany third with Georg von Stein, Mareike Harm and Rainer Duen.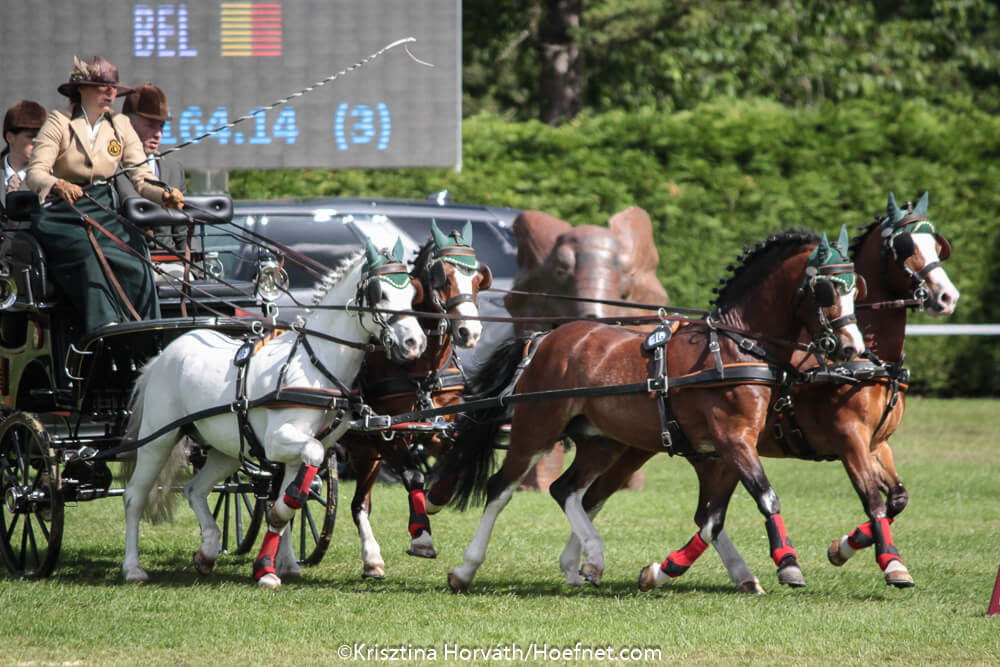 Tinne Bax
Photo:
Krisztina Horváth