11 May 2017
Windsor: Boyd Exell and Jan de Boer take the lead
The first Dressage Day at the Royal Windsor Horse Show produced two winners today. Reigning World Champion Boyd Exell from Australia has taken the lead in the Horse Fours Class, while 2007 World Champion Jan de Boer is heading the Pony Fours Class.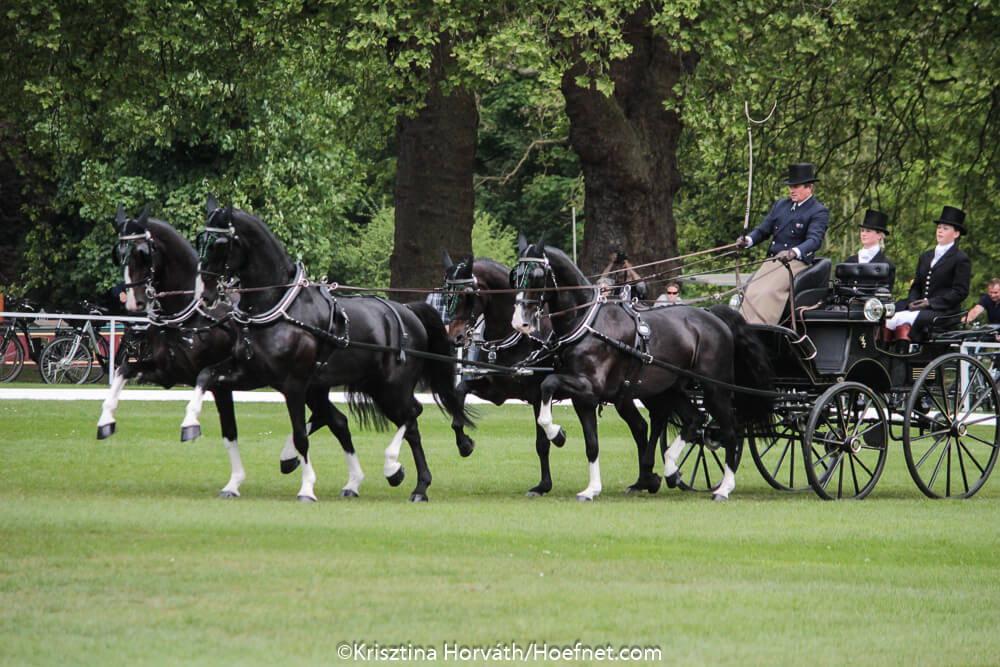 Boyd Exell won the dressage, ahead of leading Dutchman Theo Timmerman and Misdee Wrigley-Miller.
Photo:
Krisztina Horváth
Apart from a single rain shower, the first Dressage Day at the Royal Windsor Horse Show went very well. The circumstances in Windsor Home Park can be called ideal for the drivers, who are now stabled within the main Show Grounds. The International Driving Grand Prix is now completely part of this prestigious event, which also hosts four-start Dressage and Show Jumping competitions.
The unbeatable Dutch Team have taken a comfortable lead in the Nations Cup, ahead of Belgium and Germany.
Click here for the starting orders and results.
Click here for the photoalbum.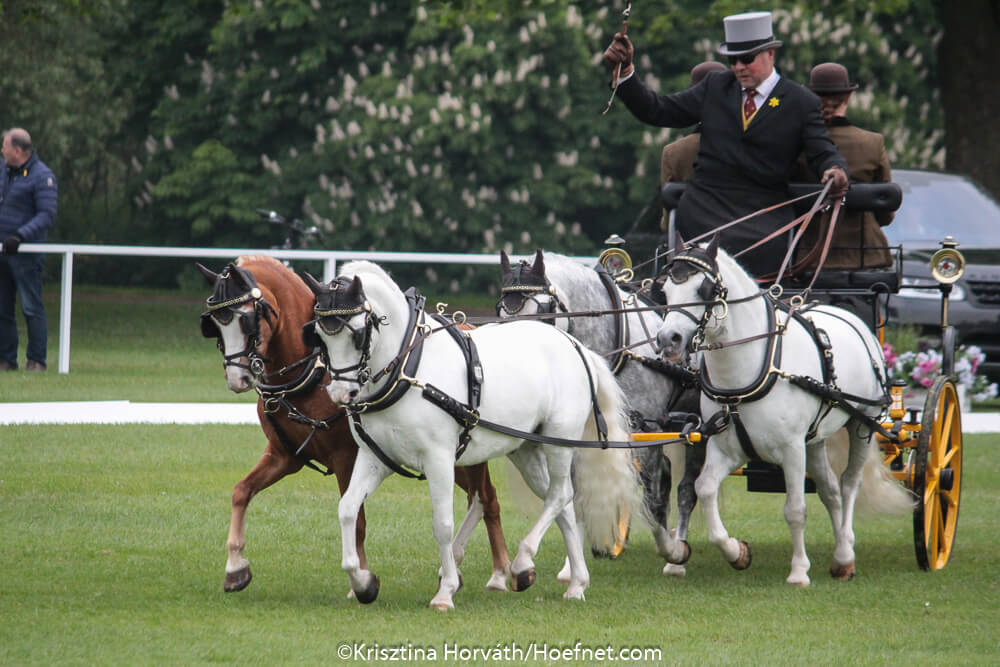 Jan de Boer made a good start to win RWHS for the sixth time and won the dressage. Jacqueline Walter finished in second place, ahead of Tinne Bax.
Photo:
Krisztina Horváth