5 September 2019
Pony World Championships in Kisbér-Ászár heading for record
With the date for nominated entries closing the organization for the ninth edition of the World Championships for singe, pair and four-in-hand ponies can tally up the number of competitors. At this moment over 100 drivers representing 16 countries are expected to come to Kisbér-Ászár from 25-29 September. For the first time in history a competitor from Canada and a competitor from the Czech Republic will be competing!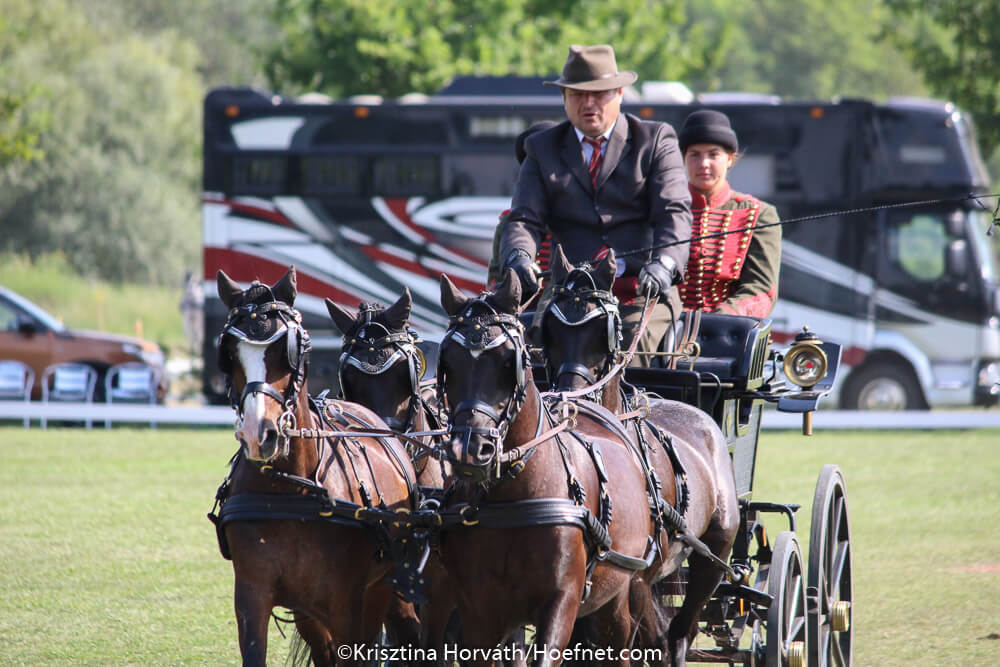 Hungarian pony driver Vilmos Jámbor and his team are the driving force behind this World Championships
Photo:
Krisztina Horváth
With the high interest in this event, Kisbér-Ászár is heading towards a record if it surpasses the 98 pony drivers who started at the very successful World Championship in Minden.
The definite entries will be made on 9 September, but as it looks right now there will be 102 pony drivers and around 274 ponies coming to Kisbér-Ászár. With 40 competitors the single pony division is the largest. The organization is expecting 38 pair ponies and 24 four-in-hand ponies as well. Eight nations will be competing for team medals.
2017 World Champions Marlena Brenner (single) and Tara Wilkinson (pair) will not be competing. World Champion four-in-hands Michael Bügener will be defending his gold medal in Kisbér-Ászár.
In addition to the sporting program there will also be a number of extra features on the program which make the World Championships so special. On Monday evening there is a friendly football match for all competitors, grooms and team members. On Tuesday evening is the nations night where everyone can enjoy food and drink from participating countries, on Friday night a Nations Games, and on Saturday night will be a party.
Admission on all days is free!